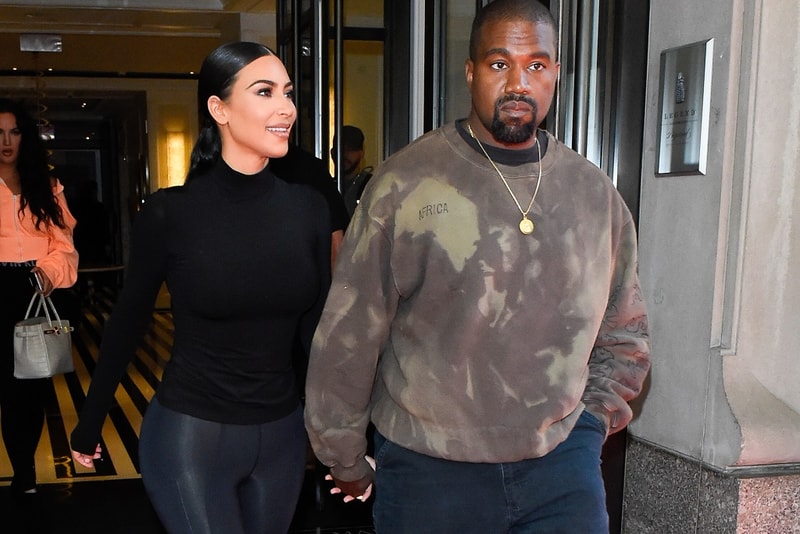 As TMZ reports, Kanye West and Kim Kardashian reached out to United States President Donald Trump to help free A$AP Rocky from captivity in Sweden. Upon hearing of A$AP Rocky's loss of freedom, Kanye immediately asked his wife to reach out to Jared Kushner — Donald Trump's son-in-law and sigh-ranking White House official — to discuss options to fix Rocky's current overseas legal issues.
Kim Kardashian got in touch with Kushner and broke the situation down, resulting in Kushner bringing the news to Trump himself. Trump agreed that A%AP Rocky's situation wasn't appropriate or just, and is now serious about helping Rocky. Pastor Darrell Scott and Kareem Lanier, two members of the White House's Urban Revitalization Coalition, also put their own efforts in to connect A$AP Rocky's management with Jared Kushner via phone.
Since the aforementioned connections and discussions took place, Secretary of State Mike Pompeo has placed some of his deputies on the case, with one particular State Department employee given the task of heading to Sweden in-person to handle the problem. Thanks to Kanye West, Kim Kardashian, Scott and Lanier's work, the State Department is now actively working to get Rocky out of the Swedish penal system. Assistant Secretary of State for Consular Affairs Carl Risch will be in Sweden on Friday for A$AP Rocky's next hearing to learn if Swedish prosceutors are planning to file any charges, however, some also fear that they could continue to keep Rocky in jail and delay the decision a few weeks.
We will keep you updated as this story develops.
Thank you @realDonaldTrump , @SecPompeo, Jared Kushner & everyone involved with the efforts to Free ASAP Rocky & his two friends. Your commitment to justice reform is so appreciated ???? https://t.co/Ym1Rzo5Z6c

— Kim Kardashian West (@KimKardashian) July 18, 2019
Click here to view full gallery at HYPEBEAST