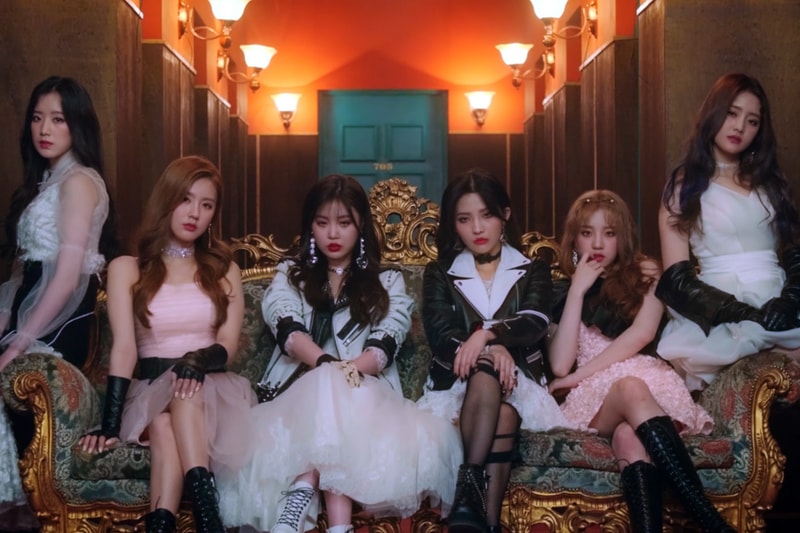 Meet (G)I-DLE: Miyeon, Minnie, Soojin, Soyeon, Yuqi and Shuhua make up one of the K-pop scene's most fiery new groups to watch. Despite having only made its debut in 2018, the six-piece formed by Cube Entertainment is already setting their sights on the U.S. market. As of last May, both the girl group's first single "Latata" and its inaugural album I Am managed to quickly climb up the Billboard charts. And as the publication notes, (G)I-DLE is among the very few Korean girl groups that have been able to do so.
Needless to say, the multi-talented ladies at (G)I-DLE, who're blessed with singing, dancing and songwriting abilities, are ready for even bigger things in 2019. In conjunction with the release of its second mini album, I Made, the rising group announces an exciting partnership with Kaja, a beauty brand co-created by Memebox and Sephora.
The new makeup brand, which translates as "let's go" in the Korean language, boasts a selection of travel-friendly products ranging from concealers and brow gels, to eyeshadows and lipsticks. While it is technically a U.S. brand, Kaja's offering is "powered by the latest Korean technology," according to an official press release.
(G)I-DLE members, who count themselves fans of the beauty line, are seen wearing equal parts playful and sultry makeup looks using Kaja in the music video for their lead single, "Senorita."
In celebration of the K-pop-meets-K-beauty collaboration, we've caught up with the (G)I-DLE girls for an exclusive interview, where we chat about their ambitions, their love for makeup and why they think Korean beauty trends are taking the world by storm.
Kaja
What are your ambitions as a group? Having just debuted last year, how do you stand out from other K-pop talents?
We would like to do more diverse activities, events and promote our group to the world this year. Each member of (G)I-DLE has a different and unique personality and we have the ability to self-produce and self-compose our own albums. We think as a female pop group that's a big accomplishment and it shows our strength individually and as whole.
Beyond South Korea, how do you wish to grow stateside?
We want to let more people around the world know about K-pop and make it mainstream for those outside of our home country.
Kaja
Kaja
When it comes to makeup, do you share similar or varying tastes and approaches?
We love makeup and we like to keep up with trends through magazines, the Internet and social media. We are not too experimental by ourselves but we would definitely try new things and share products and looks with each other.
Among the six of you, who does the best job at doing her own makeup?
We think we're all good at makeup (laughs).
Kaja
Kaja
What are the defining elements of K-beauty in your opinion?
We think it's all about one's own unique personality. K-beauty doesn't focus on any particular style or fashion but encourages you to express yourself freely according to your individuality. K-beauty is always at the forefront of trends instead of following them.
What are some of your favorite products from Kaja?
We love all the various colors for cheeks (blushers)! The Kaja Cheeky Stamp gives a nice natural finish and is so fun to apply, while the Mochi Pop Bouncy Blush has more shimmer and glam.
Kaja
Click here to view full gallery at HYPEBAE