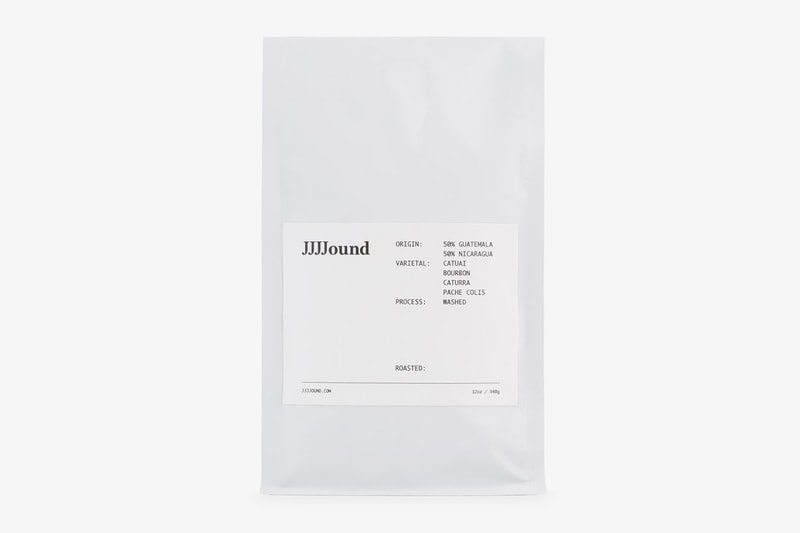 JJJJound releases a personal batch of blend coffee beans for the java lover. Proving that the 902 is not just trees, beer and fried clams, JJJJound has chosen to roast its 50% Guatemala / 50% Nicaragua beans in Nova Scotia. As a Maritime province that has long pushed fair trade coffee, co-existing with ever-growing Tim Hortons locations, these beans were roasted with the utmost care.
The beans have a varietal profile of catuai, bourbon, caturra, and pacho colis, and come in a simple white bag which contains 12oz (340g)-worth of coffee. Those interested in tasting this roast from JJJJound can order a batch from the web store now for $24 USD.
If you're into coffee and cafes, the Sneaker Politics x Saucony Shadow 5000 "Café Du Monde" is a tribute to New Orleans' heritage.
Click here to view full gallery at HYPEBEAST