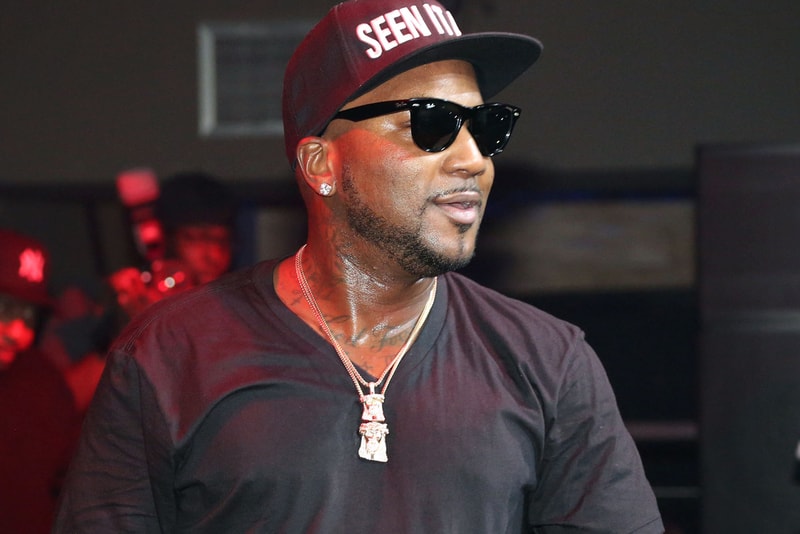 After dropping the trap-heavy single "MLK BLVD" with Meek Mill, Jeezy took to Instagram to unveil the full tracklist of his upcoming and final studio album TM104: The Legend of the Snowman. Composed of 18 tracks, the Def Jam signee linked up with a number of other high-profile artists for his great exit including Ty Dolla $ign, John Legend, Rick Ross, Gunna and CeeLo Green. "Why call it a track list, when it's more like the chapters to the Greatest Story Ever Told," the rapper wrote.
TM104 marks Jeezy's ninth studio album following 2017's Pressure. He also recently shared a track with Master P entitled "Gone," fueling rumors of a collaboration project. . "The album is called It's Gonna Be a Cold Summer because that's how it's going to be," Master P revealed. "The Ice Cream Man and the Snowman … We got several songs [done]…we, like, almost there. We shot a video in New Orleans. We shot a video for I Got the Hook Up 2 soundtrack. So we got a lot of things in the works … Get your mink coats out for the South. We are coming with mink coats in the summer."
Take a look at the complete track list below. TM104: The Legend of the Snowman drops August 23.
In other music news, Billie Eilish's "bad guy" has officially overthrown Lil Nas X's 19-week reign of the Billboard Hot 100.
Jeezy – TM104: The Legend of the Snowman (Tracklist)

1. The Entrapreneur
2. Big $hit
3. Look Like
4. Better Tell 'Em
5. Mr. Pyrex
6. Already Rich f. CeeLo Green
7. 1 Time
8. Oh Yea f. Ball Greezy
9. White Keys
10. MLK BLVD f. Meek Mill
11. '06 f. Rick Ross
12. Don't Make Me
13. Fake Love f. Queen Naija
14. All Night f. Gunna
15. 4Play f. Ty Dolla $ign
16. Play It Safe f. Noah Scharf
17. Don't Forget
18. The Real MVP f. John Legend
Click here to view full gallery at HYPEBEAST