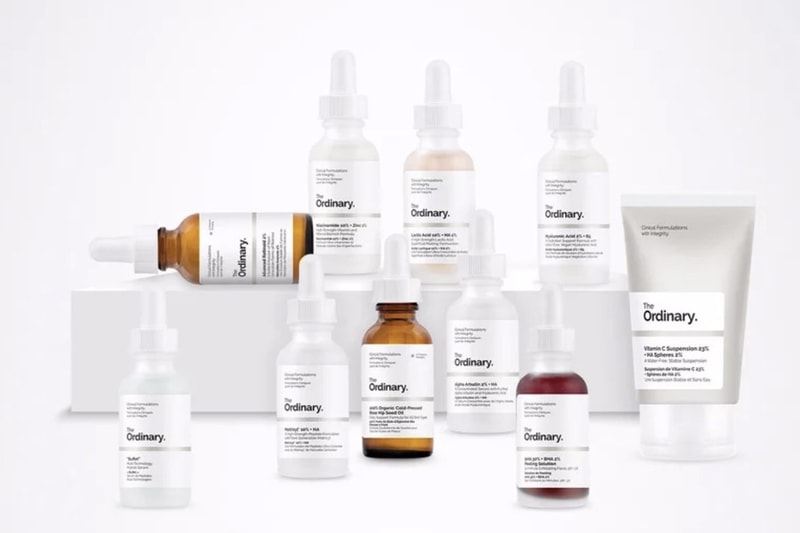 Skincare brand The Ordinary has quickly become one of the buzziest labels in the beauty world, offering high-quality products and affordable price points. Described as an "evolving collection of treatments offering familiar, effective clinical technologies positioned to raise pricing and communication integrity in skincare," the label strives to produce innovative formulas that focus solely on purpose, not marketing, appearance and other elements.
Because of its ever growing hype, I decided to switch my entire skincare routine to products from The Ordinary to see whether the brand would live up to the hype. Keep reading below to learn about my experience with the products.


I have combination skin that tends to break out ever-so-often, especially when my hormones are fluctuating. In the past I've been using products recommended to me by my dermatologist, targeting my oily complexion as well as the dry patches across my face, and haven't explored other options. Although effective, the three products I used (cleanser, moisturizer and night cream) came up to a total of £85 GBP (approximately $106 USD), which is way too expensive for my liking.
I began using the Squalene Cleanser which doubles as a makeup remover and a face wash, which has a natural formula which is gentle for all skin types. I used to be an avid makeup-wipe user, but this product effectively removed waterproof mascara and foundation in just a few seconds, which made my routine not only faster, but less harsh for my skin. Post-wash during the evening, I used the Hyaluronic Acid 2% + B5 which I had heard raving reviews about, as well as the 100% Plant-Derived Squalene to provide more hydration. To target my under-eye area, the Caffeine Solution 5% + EGCG has been doing wonders, making me appear much more awake and reducing the appearance of dark circles.
During summer, I also introduced the Natural Moisturizing Factors + HA to my morning routine to give my skin a boost. The product targets the outer layer of the skin, keeping it protected and well-hydrated, and is meant to be used after any serums and other products. After the applying the moisturizer I also switched my foundation to The Ordinary's Coverage Foundation, which has a water-like consistency that results in a light layer that perfects the appearance of skin without it looking cakey.
Lastly, I also tried out the talked-about AHA 30% + BHA 2% Peeling Solution which has become popular on social media due to its blood-like, red appearance. The masque exfoliates the top layer of the skin and clears any congestion, and should be used no more than twice a week. I opted to use it once every week before bed, and it did wonders for my skin.
All in all, the seven products ended up costing me about £35 GBP (approximately $44 USD) and I found that every single product I tried did wonders for my skin. After using it for two weeks, I experienced breakouts because of the complete 180 switch, but once I stuck to the routine for about 4-8 weeks, I experienced a noticeable chance in my complexion. My pores weren't as congested as usual and my face had a much brighter feel, without feeling sensitive or dry.
I would easily recommend The Ordinary's skincare products to anyone looking for effective and budget-friendly serums and formulas that target problem areas and skin issues in the best way possible. Make sure to figure out your skin type, and learn more about the products that will work for you over at The Ordinary's website.
Click here to view full gallery at HYPEBAE