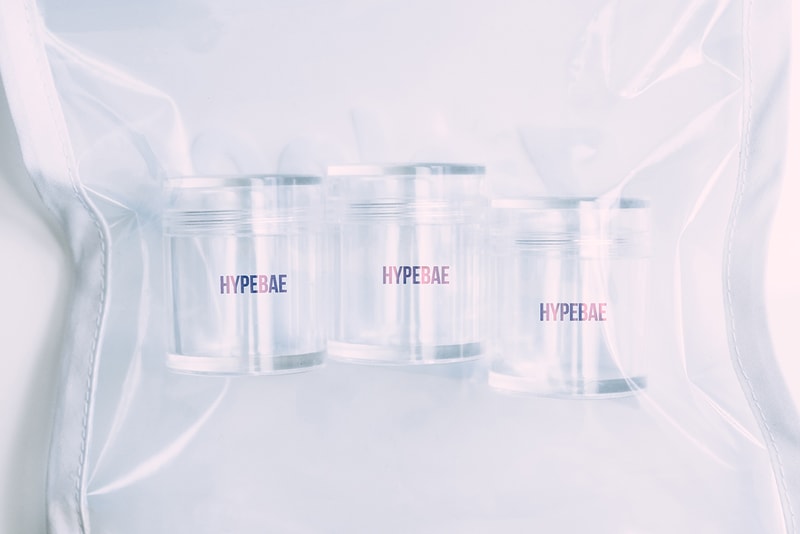 More undetected and seamless than any makeup product you have ever worn, this is HYPEBAE Beauty.
Today, we are excited to announce the launch of our new beauty brand. Inspired by our affinity for au naturel, your-skin-but-better looks, HYPEBAE Beauty is a radical and rule-breaking line of invisible makeup products that encourages you to feel good in your own skin 24/7. With or without applying a full-coverage foundation or a dark circles-hiding concealer, we believe that your true beauty should be celebrated.
Eddie Lee/HYPEBAE
Enter the Hyperreal multi-purpose stick. Our very first product is created for the nonconformists who make their own definitions of beauty. Coming in the ultra-sheer shade "Unfiltered," the translucent hue "Seeing Clearly" and the barely-there option "Low Maintenance," the three-in-one product serves as a highlighter, an eyeshadow as well as a lip color perfect for no-makeup makeup lovers. Boasting an unprecedentedly lightweight and breathable formula, all Hyperreal shades are engineered to adapt to your skin and are invisible to the human eye — the first of its kind in the history of makeup.
Designed to uncover rather than covering, there are no rules as to how this product can be used. Apply with a kabuki brush, a makeup sponge or warm finger tips — the choice is yours and we recommend that you keep experimenting to discover the technique that works best for you.
Eddie Lee/HYPEBAE
The Hyperreal multi-sticks will become available on a soon-to-be-announced date. Follow our newsletter to be the first to receive updates on HYPEBAE Beauty.
Click here to view full gallery at HYPEBAE