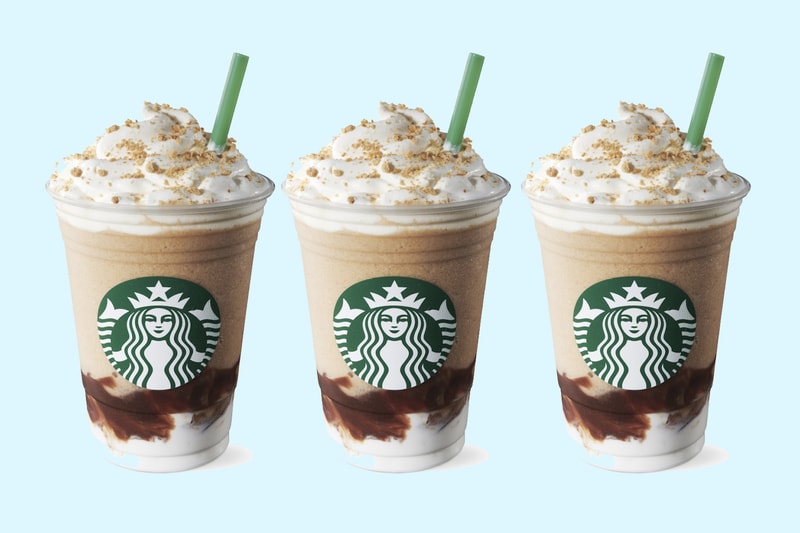 Last month coffee-giant Starbucks announced that it would be bringing back its popular S'Mores Frappuccino just in time for the warmer season, and the internet went wild. Available at locations all over the United States, the famous beverage has become a crowd favorite that is as mouthwatering as it sounds.
If you've been looking to try the Instagram-friendly drink but would like to skip out on queues, or live in a country where the item isn't on the menu, we've put together a simple recipe detailing how you can make your own. In five minutes, you can have your own sweet drink ready.
Keep reading below to see our recipe for Starbucks' iconic S'Mores Frappuccino.
What you need:
– Coffee/espresso
– Milk or milk alternatives
– Whipped Cream
– Marshmallow fluff
– Chocolate sauce/syrup
– Sugar
– Graham crackers
– Ice
Steps:
1. Make your coffee/espresso and place it in the freezer until cool. You'll need approximately half a cup for this recipe.
2. Mix whipped cream with marshmallow fluff until stiff peaks form and the consistency is relatively solid.
3. Crush graham crackers by hand or in a food processor.
4. Place a few ice cubes, the coffee, a tablespoon of sugar 1/3 cup of milk and half a graham cracker in the blender. Blend until the mixture has a Frappuccino-like consistency without any large chunks visible.
5. Grab a cup and layer marshmallow fluff and chocolate syrup at the bottom, and pour your Frappuccino mix over. Top with the whipped cream and decorate with chocolate syrup and crushed graham crackers. If you're feeling extra, grab a marshmallow and toast it and place it on the top.
Click here to view full gallery at HYPEBAE