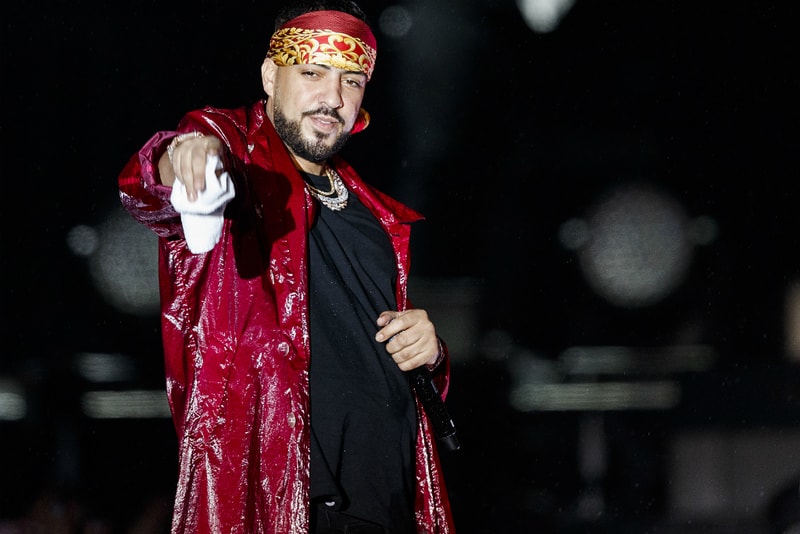 Earlier this month, Max B revealed plans for his next solo album, Negro Spirituals, and introduced the LP by serving up its lead single, "Black and I'm Proud." Now, reconnecting with his close collaborator French Montana, Max B is debuting the fourth entry in the popular Coke Wave series, Coke Wave 4.
Speaking exclusively to Rolling Stone, Max B says that the latest installment in the Coke Wave series is "the equivalent of Kawhi Leonard going to Toronto, winning that championship in one year, and now he's a super free agent and he can do whatever he wants, make any decisions he wants."
"It shows I can collaborate with other artists of stature and still hold my own," Max B shares. "Anybody I f*ck with, I'm gonna sound buttery."
"Everybody has this thing mixed up that we're talking about actual coke product," Max B adds, further explaining Coke Wave 4. "When we came up with the Coke Wave concept, it was always about the hustle, the grind. When we started, French was in the DVD game. I was doing my thing, had worked with Jim [Jones, the New York rapper behind hits like "We Fly High," which Max B helped write] and all them. So we both had some buzz in the streets. We thought we would come together and put his visual skills with my audio skills. But it's not about drugs — it's about the way we took the music and flipped it to make a profit."
"When I got with French we started going through hundreds of samples," Paul Couture, the primary producer behind Coke Wave 4 and Max B's latest releases, recalls, sharing some insight into the project's back-story. "With an artist like him, we're not limited by the cost of clearing anything. He would just throw all these songs he was feeling at the moment, some jazz song that 45 people heard on YouTube or whatever. I'm Shazam-ing everything, then he's like, 'Cool, do what you do.'"
You can check out French Montana and Max B's new collaborative studio project Coke Wave 4 below.
Click here to view full gallery at HYPEBEAST