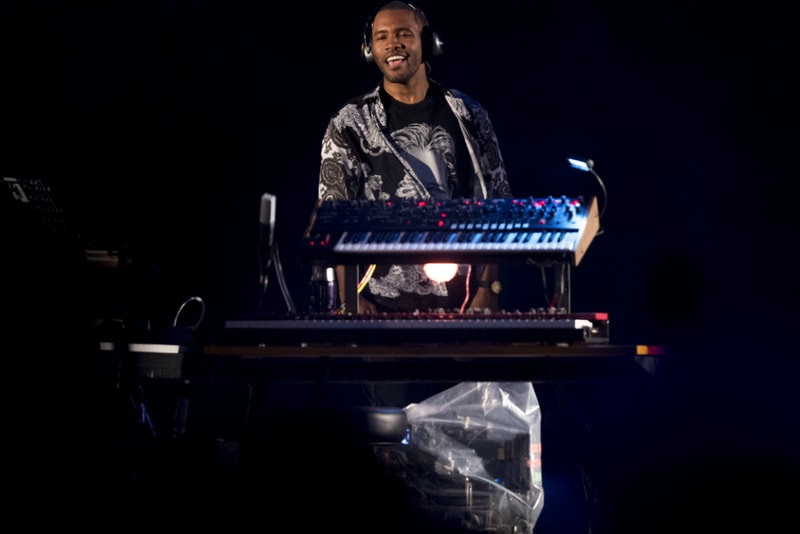 Frank Ocean serves as the subject of the cover-story for the latest edition of Gay Letter magazine. Speaking at-length with journalist Tom Jackson, the acclaimed singer-songwriter tackles a wide range of topics, opening up about everything from his thoughts on dating apps, TV shows and art to the specifics of his creative process when working with collaborators like A$AP Rocky.
"If I'm working on lyrics, I might as well be in a vacuum-sealed container. [Laughs] I just need to be on my own," Frank Ocean tells Tom Jackson, sharing some detailed insight into how he approaches his craft. "If I'm working out a vocal performance, I need to be on my own or with my engineer, Caleb. He's been with me so long that he knows when to just be wallpaper. I'm comfortable with him, so I can sit there and write whatever."
Specifically, Frank Ocean uses his work with A$AP Rocky on the Testing record "Purity" as a prime example of the aforementioned methods. "I went to that session and he played me Lauryn Hill's sample chopped up and the open space he wanted me at," he explains. "I just started improvising that verse and putting it together, which is something I would do on my own, where you're listening with your headphones on, listening to the beat over and over, and you're piecing it together in your head and you blurt out the verse."
According to Frank Ocean, his free-wheeling techniques are what serve him well. "That's kind of how it works," he says. "Maybe you'll blurt out a few bars and you'll loop it around and get your next bars and you'll piece it all together, and that'll be your verse. But sometimes the energy of having an audience, even if they don't say shit, that adrenaline or whatever that is. Which is probably a good cocktail of performance-enhancing chemicals that make you a tiny amount more on point than when you're totally relaxed and at ease."
You can read Frank Ocean's new cover-story for Gay Letter at the outlet's official website, and check out his Instagram post regarding his latest interview below.
This past February, Frank Ocean's own magazine Boys Don't Cry received a special reissue.
Click here to view full gallery at HYPEBEAST