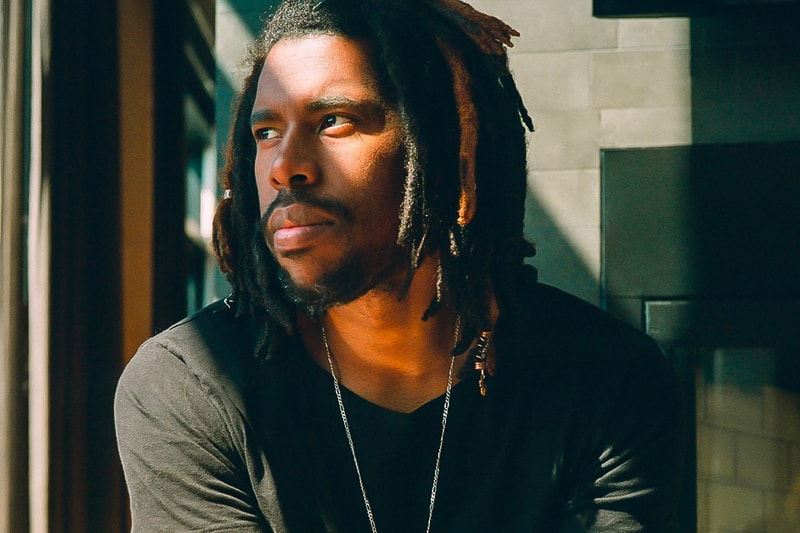 Following the release of his much-lauded LP Flamgara, Flying Lotus has returned with his latest track "Black Heaven," dedicated to his late friend and collaborator Ras G.
Ras G was a prolific beats maker and producer from Los Angeles, who frequently collaborated with Flying Lotus and was also the co-founder of Brainfeeder. According to Ellison, "Black Heaven" was the last project they had worked together on. The track appeared as part of an episode on the BBC Radio 6 Music show, aptly titled "Celebrating Ras G," which played a steady stream of music made by Ras G in his honor.
Flying Lotus is heard at 2:18:34 in the episode, describing his last encounter with Ras G and how they were developing the sound for the track. FlyLo goes on to explain that this song is meant to be a score for a movie and that he went to Ras G for advice: "…we started messing around with some music, and I pulled out my little keyboard from my backpack and I just started playing some stuff and told him to record it. And he was saying, you know, 'We don't even need to record no drums. You just play that stuff. It sounds like movie scenes. It sounds like scenes in your mind. What does this scene sound like to you?' I just kept playing, and then he started recording. The next day, he sent me something back, and it was titled "Black Heaven." And, I think we'll just play it right now."
Check out the clip from the BBC Radio 6 Music episode below for a listen of Flying Lotus' song "Black Heaven."
Elsewhere, A$AP Rocky's arrest caused the US government to threaten Sweden with "negative consequences."
Click here to view full gallery at HYPEBEAST