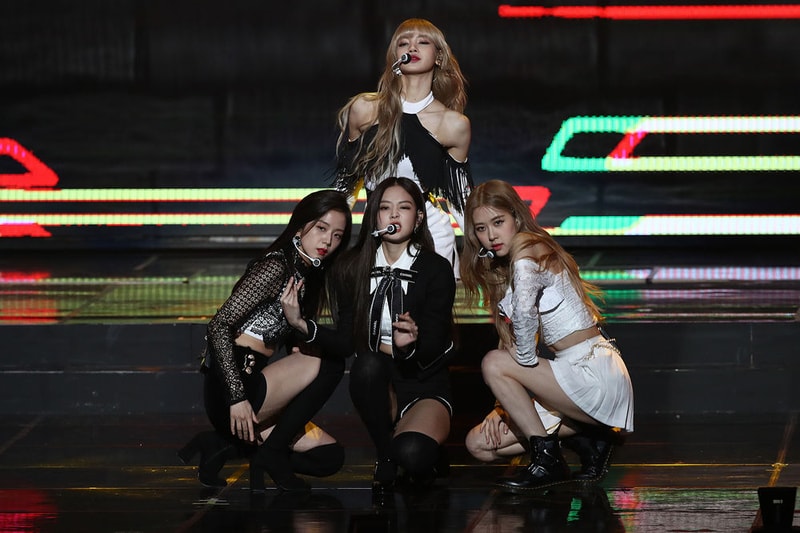 Late yesterday evening, BLACKPINK made their United States concert debut at the Sahara Stage at Coachella. The highly anticipated, full length performance ran for 50 minutes and was filled with a plethora of memorable moments. With this debut, Jennie, Lisa, Rosé and Jisoo make history as the first-ever female K-pop group to perform at the festival in its 20-year history.
Setting the precedence for the rest of their debut was their popular single "DDU-DU DDU-DU." The group went on to perform 13 songs, including three of five songs from their EP, Kill This Love. Highlights of the evening included Jennie performing "Solo" and their rendition of "Kiss and Make Up," without global pop singer Dua Lipa. An additional poignant moment included, the live premiere of the "Kick It," a synth heavy track. As a bilingual rapper, Lisa shined during this segment.
At one point of the night, according to Variety Rosé declared:
"Us coming all the way from South Korea, we didn't know what to expect, and obviously we — you guys and us — we're from totally different worlds. But tonight I think we've learned so deeply that music brings us as one. So I want to thank you guys tonight for sticking by to the end of the show."
The group's strong performance served as a preview of what their upcoming North American tour dates will look like. Their first tour stop is Wednesday, April 17 at the Forum.
Click here to view full gallery at HYPEBAE