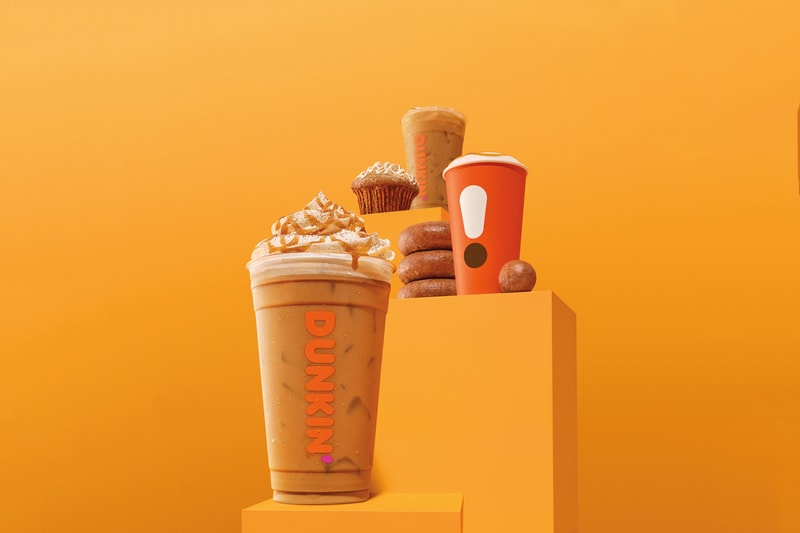 After unveiling its Beyond Meat breakfast sandwich last month, Dunkin' is gearing up for yet another surprise campaign, this time gearing up for the fall season with its new Pumpkin' Menu.
In celebration of the upcoming seasonal transition, eight Dunkin' locations across the nation will change their signage to Pumpkin', providing a first taste of many pumpkin-flavored offerings for free for the first 250 guests on August 14. Then after a week, other Dunkin' shops in the US will join in. The menu includes such items as pumpkin-flavored coffees, available hot, iced or frozen; its Apple Cider Donut, an apple cider cake ring tossed in cinnamon sugar; and MUNCHKINS® donut hole treats and Pumpkin Donuts. The star of the lineup will be the dazzling Cinnamon Sugar Pumpkin Signature Latte. The drink will be infused with rich cinnamon flavors, topped with whipped cream and a generous string of caramel swirl.
Though Dunkin' has yet to reveal the initial eight locations that will be giving out free drinks, the company did leave a few hints: The initial letter of the seven cities the shops are located in combine to form the word "P-U-M-P-K-I-N." Dunkin's Pumpkin menu is slated to hit locations nationwide on August 21.
Elsewhere, Nissin has released new nutrient-rich instant ramen.
Click here to view full gallery at HYPEBEAST