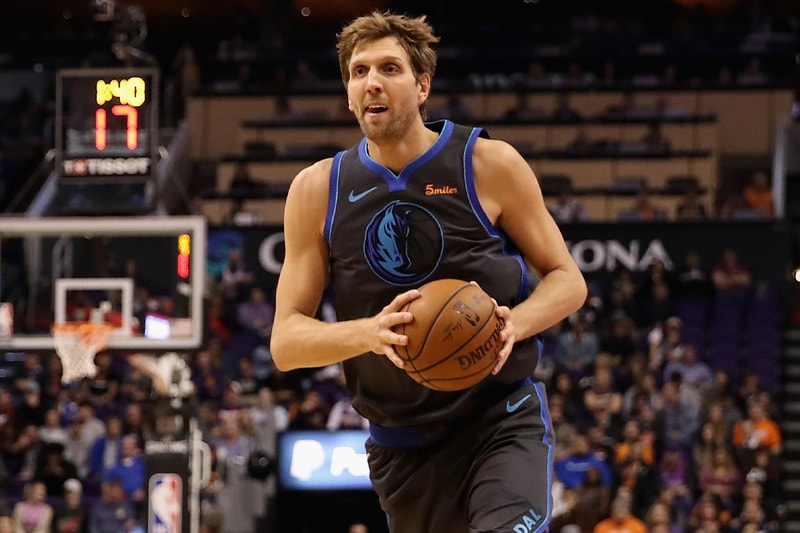 Dirk Nowitzki is officially retiring after 21 seasons with the Dallas Mavericks.
The power forward and future Hall of Famer stepped up to the mic during tonight's home game against the Phoenix Suns, choking up as he voiced his surprising news. "As you guys might have expected this is my last home game," he confirmed, eliciting a mixture of cheers from the crowd that caused the star player to stop at his tracks. He took a moment to compose himself as Mavs fans cheered louder, wiping obvious tears from his face. Thanking his family, teammates, fans and other colleagues from over the years, Nowitzki ended the speech with a hug from franchise owner Mark Cuban who was sporting a 41 jersey.
Nowitzki was the overall ninth pick during the 1998 NBA draft and is the only player in league history to have played with a single team for 21 seasons. Despite only winning one ring during his career, his dedication and loyalty to the Mavericks garnered him a level of respect unlike any other.
Watch his full retirement announcement below.
In related news, watch this touching retirement tribute to Dwyane Wade.
Click here to view full gallery at HYPEBEAST