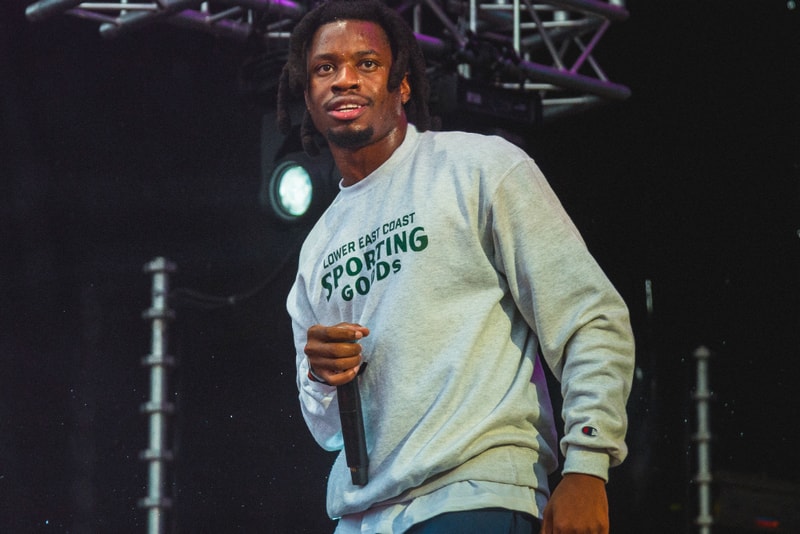 A little over a week after unveiling his Madden 20 soundtrack collaboration with Tate Kobang, "Shawshank," Denzel Curry is teaming up with legendary punk and hardcore band Bad Brains for a new take on the trailblazing group' 1986 classic "I Against I."
Originally released as the title track for Bad Brains' third full-length studio album, "I Against I" was part of a larger sonic and stylistic shift for the group, who had started incorporating much more noticeable reggae influences into their music around the time the original record emerged. For this updated spin on "I Against I," Denzel Curry adopts the role of punk-band vocalist, stepping outside of his usual musical comfort zone as well.
Denzel Curry and Bad Brains' collaborative rendition of "I Against I" is being released as one-half of Denzel Curry's new entry for Spotify's high-profile Singles series. Besides this cut, a F*cked Up-propelled rework of Denzel Curry's 2018 TA13OO single "Clout Cobain" also appears on the tracklist for the Florida lyricist's new, two-track drop.
You can check out Denzel Curry and Bad Brains' new take on "I Against I" and the F*cked Up-aided spin on "Clout Cobain" below.
For more, revisit Denzel Curry's most recent full-length studio album, ZUU. Released this past May, ZUU contains 12 tracks from Curry, including collaborations with Rick Ross, Kiddo Marv, Sam Sneak and more.
Click here to view full gallery at HYPEBEAST