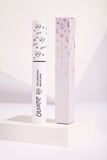 ColourPop is dropping something big this week. The makeup brand – which was founded in 2014 and has built a reputation for affordable pricing on colorful, pigmented formulas and collaborations with top beauty bloggers – is finally making its first foray into mascara.
The BFF Mascara ($8) is launching on Jan. 25, and with its hourglass-shaped spoolie made from nylon and its "blackest black" formula, ColourPop promises lengthened, lifted, and volumized lashes that will neither flake nor clump. Its price is already on a par with the makeup company's existing products (it will only cost $8 when it goes on sale), and we predict it will also live up to predecessors and the brand's loaded promises.
ColourPop has also hinted to POPSUGAR that there is something else in the works that will be announced at 6 p.m. ET today on its Instagram. Whatever it is, like the mascara, we're ready for it.
Jesa Marie Calaor