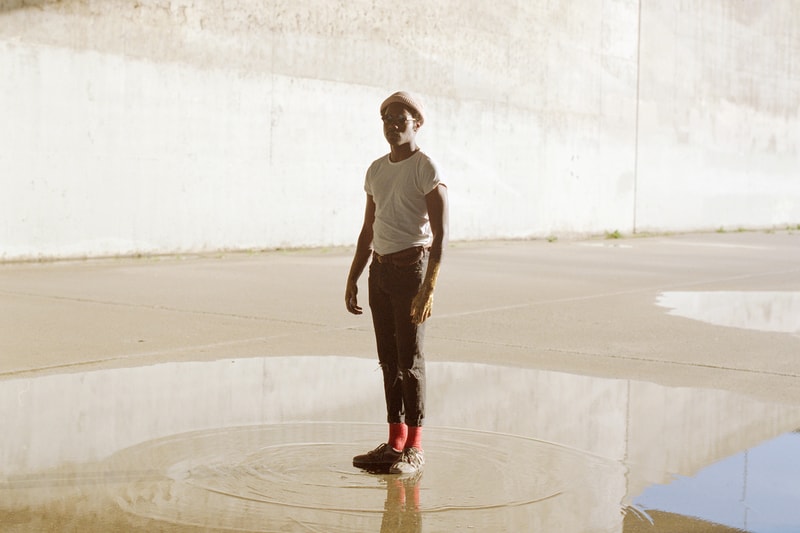 Compton-born artist Channel Tres has returned with a brand new single alongside JPEGMAFIA, titled "Black Moses," which is the title track his forthcoming EP. Premiered earlier this morning on Zane Lowe's Beats 1 radio show — receiving the coveted World Record title — the new track maintains Tres' signature style that infuses Detroit house sensibilities alongside western hip-hop cues.
The new track remains an ode to Issac Hayes, the prolific soul artist who at first disliked his "Black Moses" nickname, later relishing in its symbol of black pride. "Chains that once represented bondage and slavery now can be a sign of power and strength and sexuality and virility," shared Tres on Lowe's show.
As can be expected, Channel Tres infuses a sense of psychedelic sonics into his latest effort, offering up gritty vocals alongside JPEGMAFIA's signature delivery and flow — both manage to encapsulate the powerful instrumental's atmosphere, provided by Godmode's Nick Sylvester.
"His style is just so different," Channel Tres explained about working with JPEGMAFIA. "When we were on the road tour with Vince Staples together, I was just seeing [JPEGMAFIA] live show. It was just bananas. I was just like…I don't know. I just wanted to do a song with him. Then this song is…because I'm doing a different BPM on this song. I'm going a little bit darker. I thought it was perfect to have him on it. His verse is crazy."
You can stream Channel Tres "Black Moses" featuring JPEGMAFIA below. The full Black Moses EP arrives on August 16 via Godmode.
For more related news, check out his dance moves in his previously released video for "Sexy Black Timberlake."
Click here to view full gallery at HYPEBEAST