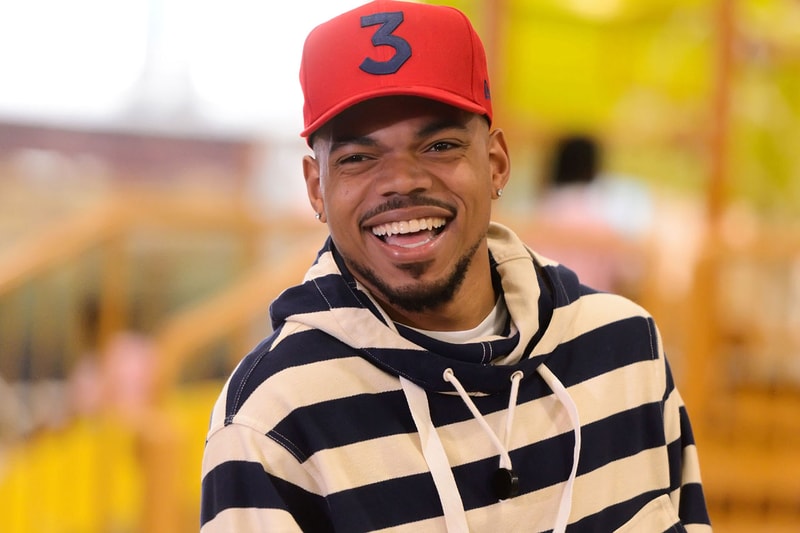 With Chance the Rapper's The Big Day set to claim the top spot on Billboard's charts, the Chicago-based creative is set to take a victory lap of sorts by relaunching "The Big Store" for one more weekend. First opened to the public on July 27, the pop-up installation and merch shop will reopen in time for Lollapalooza.
Though some of the previously-released The Big Day goods are still available on Chance's site, "The Big Store" is more than a mere retail experience. Each of the space's themed nooks ("music room," "family room," etc.) draws influence from Chance's childhood, repurposing nostalgia into a series of Swarovski crystal-studded goods to further draw comparisons to the rapper's wedding day. Artist Sara Shakeel provided much of the art on display in "The Big Store," including the glass and resin CD that appears on the album's cover.
"I received a message from Chance after I posted a digital image on Instagram that I had I created of a transparent CD glittering with crystals," Shakeel explained. Chance wrote a caption saying, "'this is what music looks like to me.' He told me that the image inspired him so much and he wanted it to be his album cover so we worked together to create a real glass version with Swarovski crystals. He then asked if I could help create a pop-up experience inspired by important moments of his life, past and present, and show how each moment led him to where he is today. For me, as an artist it is a true dream come true to work with someone so talented and creative and who really puts his art first."
Meanwhile, tickets for Chance's The Big Day tour go live on Friday, August 2.
Click here to view full gallery at HYPEBEAST