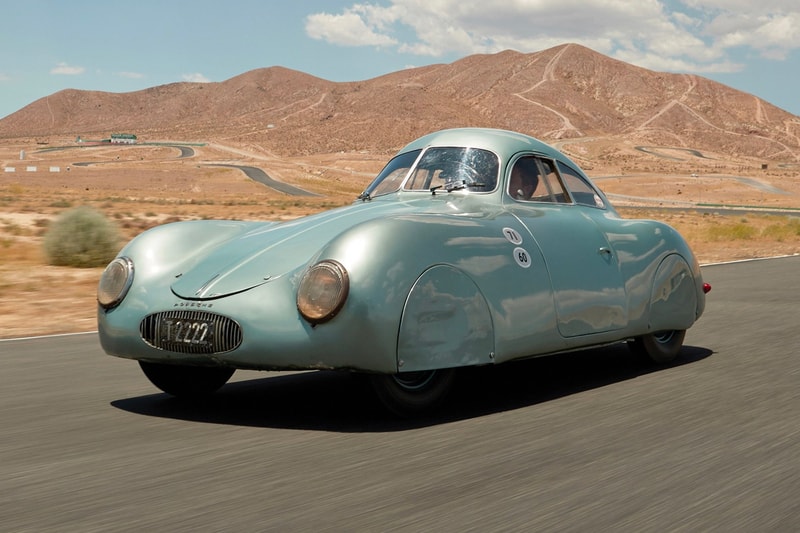 Amongst all the amazing rare cars that were auctioned off this past weekend by RM Sotheby's: Monterey, including the $19.8 Million USD 1994 McLaren F1 "LM-Specification," another car saw its fair share of media attention — but not for what you would expect.
The 1-of-3 1939 Porsche Type 64 — a car estimated to go for upwards of $20 million USD — was given an opening bid of $30 million USD in which bids began to flow in, shooting the final price up to $70 million USD, or so it seemed. While this was taking place, the room full of bewildered collectors began filming the whole ordeal, asking each other how the car sold for four times its appraised value. It was then announced that the auctioneer was mispronouncing the "13" as "30" and a snowball effect ensued. While some are chalking it up to human error, many are saying it was RM Sotheby's attempt at a bad joke.
An RM Sotheby's representative was able to comment on the situation to Bloomberg, saying, "As bidding opened on the Type 64, increments were mistakenly overheard and displayed on the screen, causing unfortunate confusion in the room. The car reached a high bid of $17 million."
Due to the confusion, the Porsche Type 64 remained unsold.
In other automotive news, Bugatti's $11M USD Centodieci pays homage to the '90s EB 110 Super Sport.
Click here to view full gallery at HYPEBEAST