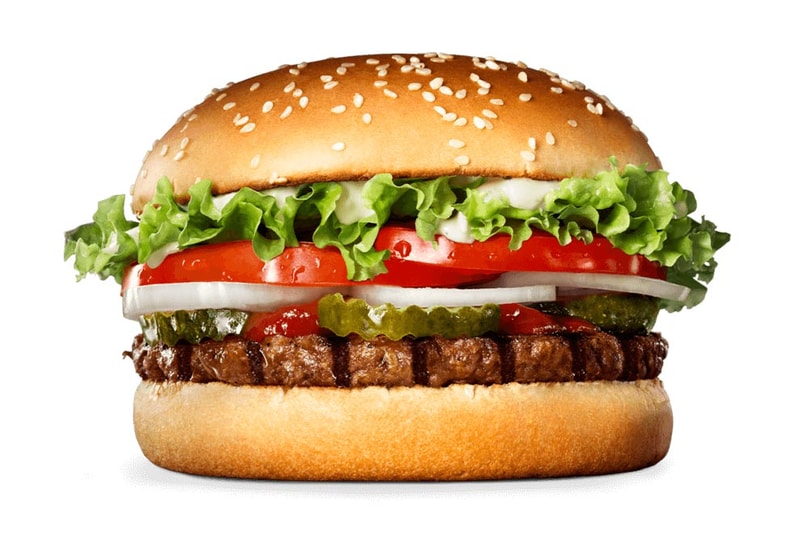 Significantly less dramatic than the nation's ongoing A$AP Rocky arrest controversy, the latest news out of Sweden is centralized around international fast food stalwart Burger King. This branch of restaurant chain's Scandinavian arm has embraced plant-based burger options initiated at several American outposts, even taking the program a step further with an audacious challenge.
Indeed, Burger King Sweden is so proud of its plant-based Rebel Whopper and Rebel Chicken King sandwiches that the fast food restaurant is offering burger fans a daring challenge in the form of its 50/50 Menu. Anyone who orders a Whopper or Chicken King off the menu will be served either the original sandwich or plant-based variety, with the aim to prove that the new, non-meat items are indistinguishable from the originals.
"We are really proud of how hard it is to tell our plant-based burgers apart from real meat. With the 50/50-menu, we hope that more people dare to try them. And hopefully have fun trying to figure out which one they got," says Daniel Daniel Schröder, marketing director for Burger King Sweden, in a statement to Little Black Book.
It's worth noting that although the Rebel Whopper and Rebel Chicken King are made 0 meat-based ingredients, they are fried in the same fryer as chicken and fish items. Furthermore, the mayonnaise used on both sandwiches is egg-based, meaning that they're technically not vegan once the condiment is applied. However, Burger King Sweden's site affirms that the Rebel Whopper can be cooked in a microwave to avoid any cross-contamination, and both items can be ordered without mayo.
Most recently, Burger King rolled out an "Upside-Down Whopper" in commemoration of Stranger Things 3.
Click here to view full gallery at HYPEBEAST