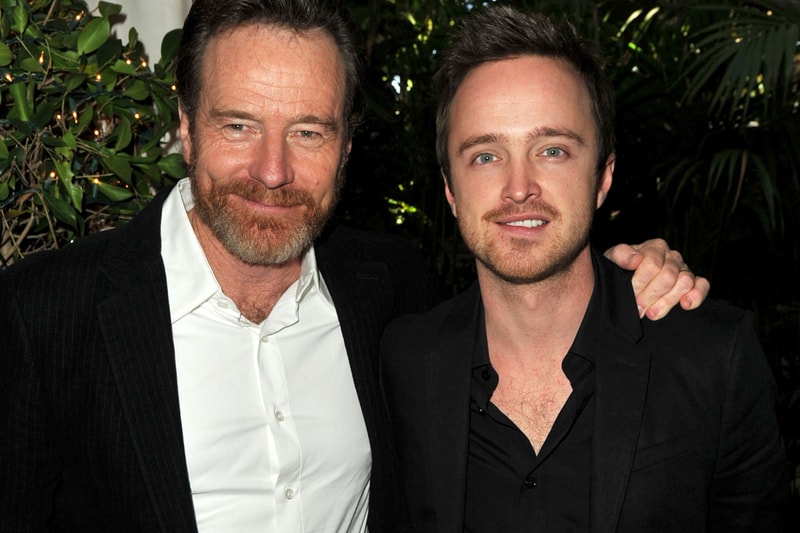 After weeks of teasing and anticipation from fans of the hugely popular Breaking Bad series thanks to co-stars Bryan Cranston and Aaron Paul's identical Instagram posts, the duo has finally revealed what they've been up to all along, and it's not what fans imagined — It's actually their very own brand of mezcal.
Once again taking to Instagram, the duo has announced that they've been working on launching their own mezcal brand, fittingly called Dos Hombres. According to them, the idea was born "three years ago" when they "sat in a sushi bar in New York[,] talking about life and what we could possibly do down the road together." The two bonded over shooting the drug empire series and have been great friends ever since. Paul was the one who originated with the idea whilst the duo were sipping on their cocktails, wanting to create an "artisanal Mezcal made by hand in Mexico."
Cranston jumped on the idea, and the ex-co-stars set off to Oaxaca together on a mission to create their own take of the Mexican elixir. "It was on a dirt-road, in a tiny village, hours away from the center of town, we found it and it was perfect. Holy shit it was perfect. We looked at each other and just simply nodded. This is it. We named it Dos Hombres – two guys on a quest."
Whether you're a fan of the two, Breaking Bad, or just hand-made mezcal in general, you can get your hands on Dos Hombres over at the brand's website or at select retailers in California, New York, and Mexico for the time being, offered at $58 USD per bottle.
For more food-related goodness, check out the list of 50 best restaurants in 2019.
Click here to view full gallery at HYPEBEAST