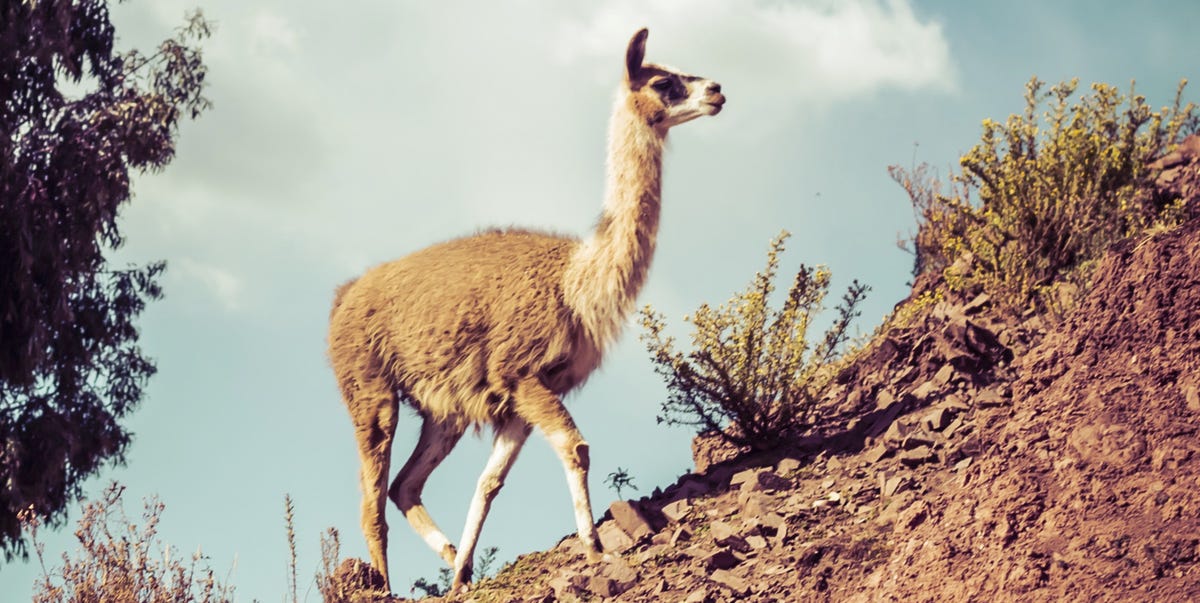 Imagine the world's most glamorous 4-H fair crossed with Fashion Week, and you'll have a sense of what Peru's Alpaca Fiesta feels like. The event this past October in Arequipa, the country's second-largest city, drew designers, farmers, and sustainability advocates from all over the world. The lure: the titular meme-friendly animal, whose fur (which is delicately sheared with no harm to the animal) just happens to be in high demand for designers across the globe. By day, alpaca breeders showed off their herds, and by night, fashion shows highlighted some of the most innovative uses of the material, including chunky, maximalist knits from up-and-coming Belgian designer Léa Vinet.
Between its fashionable fauna (alpaca and vicuña) and its long-standing traditions of fine weaving and knitting, Peru is a frequent destination for fashion insiders. Designer Kristy Caylor, the Maiyet founder who recently launched the sustainable line For Days, loves staying in the capital city of Lima, where "the surf, art, and food culture is remarkable." When she wants to go farther off the grid, Titilaka Lodge (titilaka.pe), nestled on a private peninsula on the shore of Lake Titicaca, "is one of a kind." Art lovers will be drawn to the MATE museum (mate.pe) in Lima, with its mix of Peruvian and international artists. The food at Lima's Central (centralrestaurante.com.pe), which recently relocated to the hip Barranco neighborhood, aims to represent indigenous cuisine beyond your typical ceviche and pisco sours, with menu items like Amazonian piranha and coca leaves. And if you're looking for an adventure that extends beyond the culinary, the same team has a farther-afield restaurant, Mil (milcentro.pe), in the country's Sacred Valley, the home of Machu Picchu.
This article originally appeared in the January 2019 issue of ELLE.
Source: Fashion – ELLE