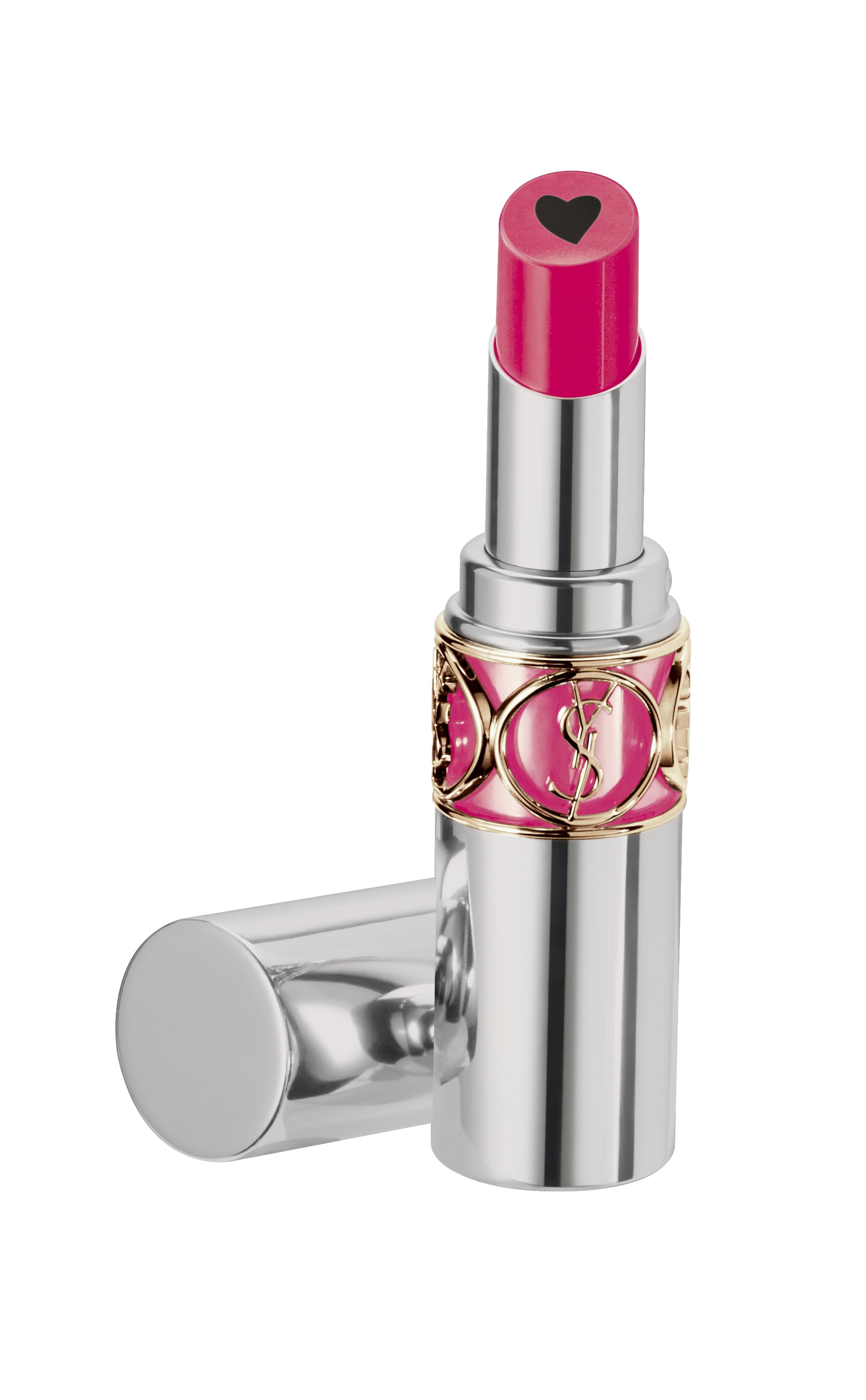 If you prefer to celebrate "Ovaries Before Brovaries" a la Leslie Knope, you're probably looking for something special to give your best gals on Galentine's Day. Aren't your true loves your best friends, anyway? Perhaps YSL had "Uteruses Before Duderuses" in mind when creating the perfectly packaged and newly launched Volupté Plump-in-Color Lip Balm ($39), a lip balm filled with plumping and moisturizing ingredients like peppermint oil, antioxidants, and hyaluronic acid.
If you like the decadence of applying a lipstick from an opulent tube but prefer a softer, more hydrating finish that builds color with application, these do the trick. The balms come in six shades: Mad Nude (a pale nude-pink), Dazzling Fuchsia (a hot pink), Exposing Coral (a pinky-orange), Delirious Orange (a coral), Lunatic Red (a scarlet hue that can be used as a bold pop of color or a slight tint), and Furious Gold (a golden shade that enhances your lips' natural color).
The balms are beautiful and include the signature YSL motif that are standard in the brand's lip products. It should be noted that the plumping effect doesn't make your lips feel like they're on fire, like many tingling lip products can. Instead, it creates a perfectly flushed, fuller effect and a high-shine finish, thanks to the black pearl powder.
It's luxe, can be used everyday, and is really quite adorable. It's the perfect gift for the lady loves of your life – or anyone else who understands you don't need someone to kiss in order for your lips to look kissable.
Source: POPSUGAR Beauty