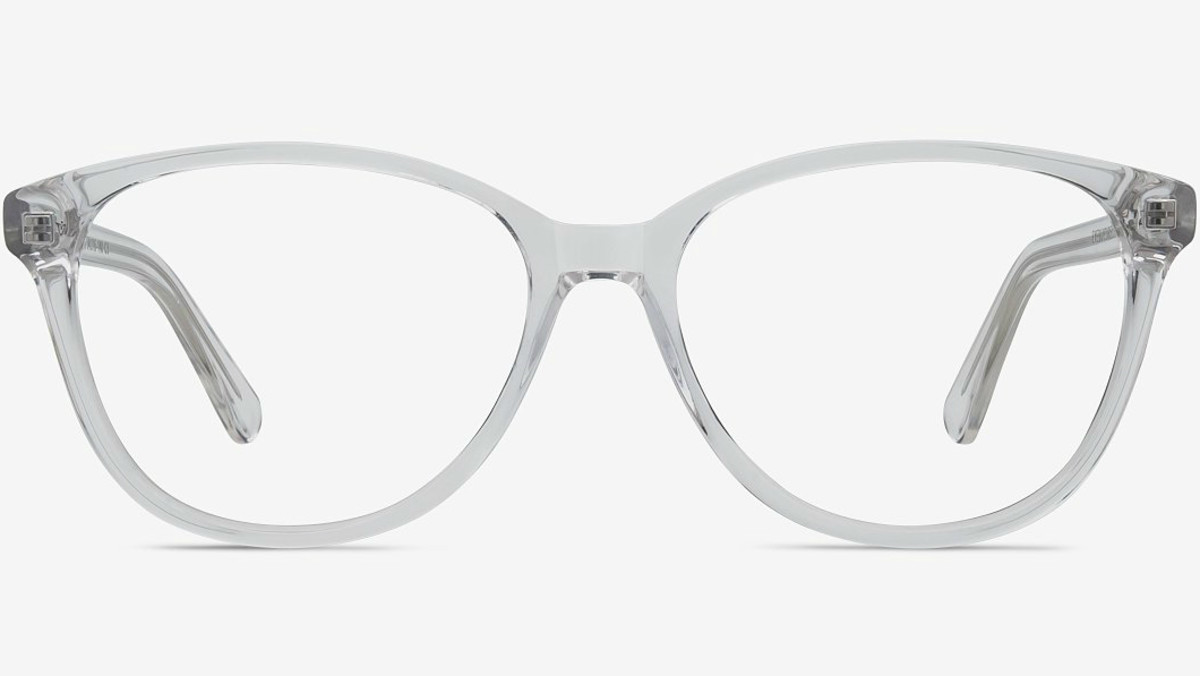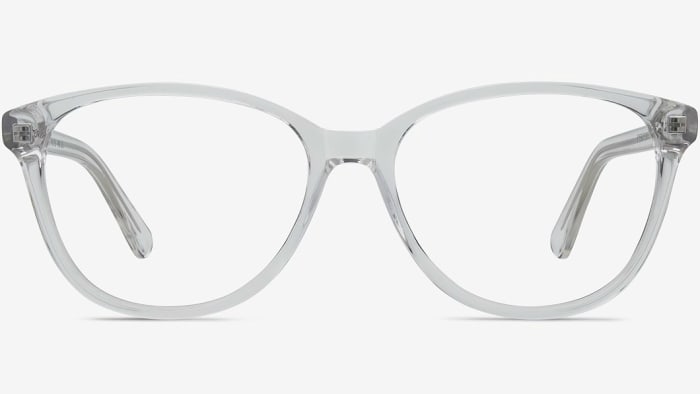 Though I've spent the majority of my adult life planted behind a computer screen, it's only recently that I've been experiencing random headaches, dry eyes and back or shoulder pain. My eye doctor recommended I take breaks from a screen every 20 minutes or so, but sometimes the internet does not allow that type of lifestyle. One must always be Logged On when your job takes place online. So I looked for another solution — through some retail therapy — and purchased a pair of eyeglasses with blue-light-filter lenses.
I knew that I needed these glasses for a while, just when my symptoms of eye strain were slowly creeping up on me. But EyeBuyDirect's inventory is pretty stacked, so choosing the right style was slightly overwhelming. Finally, I landed on a pair with clear frames with a slightly oversized and polished silhouette. The lenses also feature the brand's new SightRelax feature, which sharpens text on a screen for easy reading — a huge selling point for someone like me, who spends most of her day writing and editing copy. Now I find myself hunching over my laptop and squinting at the screen less and less every day.
I've also gotten a few compliments on my eyeglasses, too, which makes me think I should've purchased a pair with my prescription so I can wear them beyond working hours. Or maybe I can just get Lasik. Perhaps I'll schedule an appointment with my eye doctor again.
Hepburn Clear/White with SightRelax Eyeglasses, $68.95, available here.
Please note: Occasionally, we use affiliate links on our site. This in no way affects our editorial decision-making.
Sign up for our daily newsletter and get the latest industry news in your inbox every day. 
Source: Fashionista