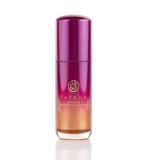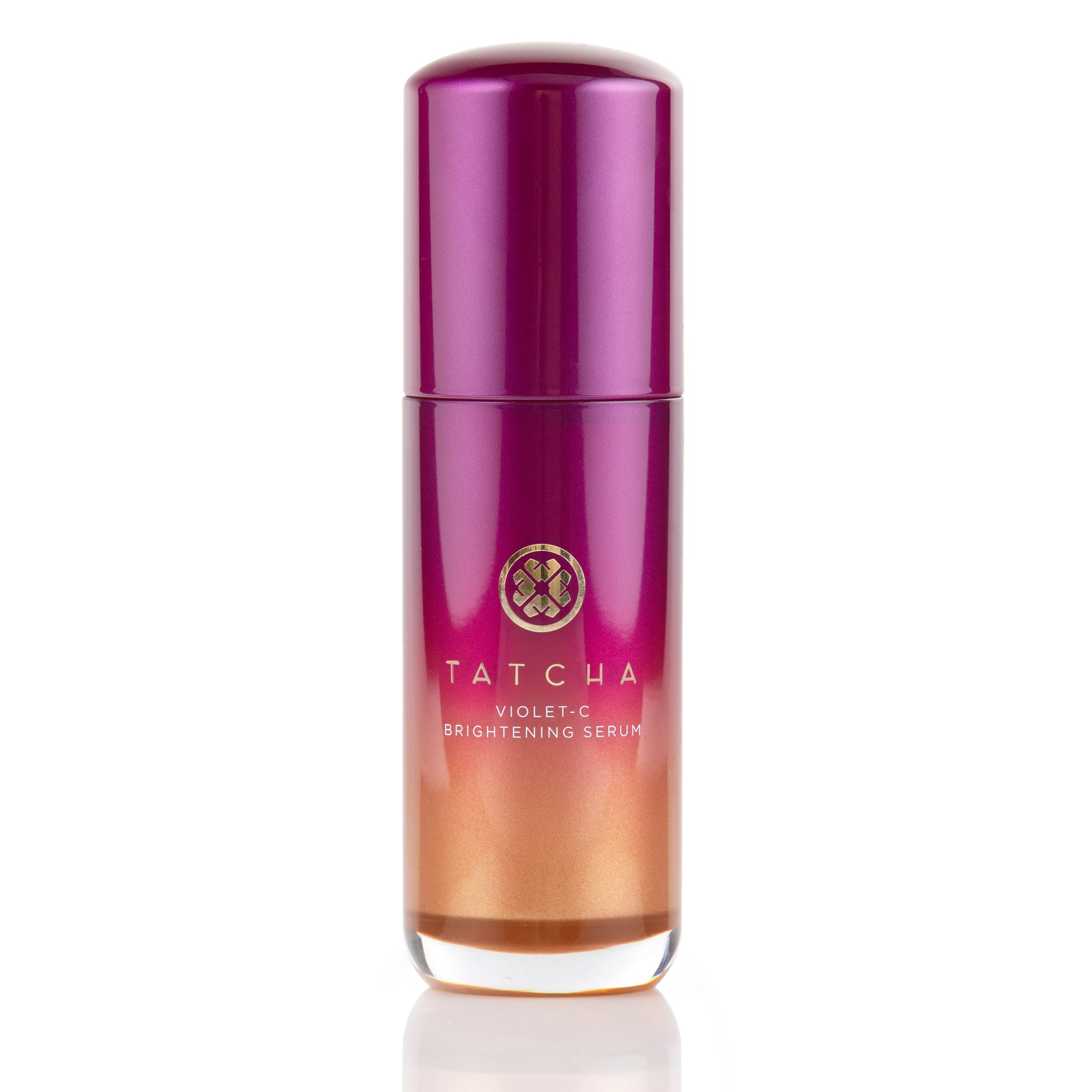 The Tatcha Violet-C Brightening Serum ($88) is many things, but first, let's discuss what it is not: a bottle of instant results. It takes dedication and daily use, and though the results were gradual, they were impressive, which is why I can say with unapologetic zest that the Tatcha Violet-C Brightening Serum has given me the brightest, most even skin – in both texture and tone – I've ever had.
That's a loaded statement, I know, but for the past month and a half, when anyone has asked me about what skincare launch I'm most excited about, I respond in all-caps, "THE NEW ONE FROM TATCHA." Everything about it is dreamy, from the sunset-looking, pink-to-orange gradient on its bottle, to its water-like texture. On the first night I tested it, I dispensed three pumps of the serum onto my palms, swiped it onto my face and neck, and watched as the liquid immediately absorbed into my skin. I followed the ultra-thin layer with my favorite moisturizer for dry skin, and let it do its magic.
I woke up the next morning and didn't see a change. Day two: same routine, and still no difference in my complexion. That magic actually didn't start manifesting until my second week of use, and it was just a slight change in tone. By the third week, though, I started to notice dark spots (the ones along my cheek bones from faded acne scars) started to disappear. By week four, my skin experienced a full-blown transformation. My skin was glow-y – so much so, I'd started using less concealer and skipping foundation completely. It was also extremely soft and even in tone.
Here's how it works: to get rid of dark spots and brighten the complexion, this serum "uses fruity acids to dissolve the top layer of skin," said cosmetic chemist Ginger King. "It also uses two types of vitamin C and licorice extracts to create that effect." As for the smoothing effect, you can thank the angelica extract, which diminishes lines, and moisturizing sodium hyaluronate.
So maybe it's not the quickest fix (nobody said it would be), but most things that are worthwhile deserve the long game.
Source: POPSUGAR Beauty