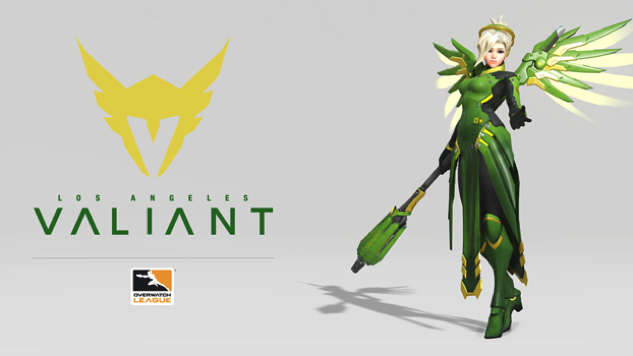 For the very first time, St. Jude Children's Research Hospital has partnered with an e-sports organization to raise money for its mission of understanding, treating and defeating childhood cancer. The hospital is forming the partnership with Immortals LLC, which owns the popular Overwatch League team the Los Angeles Valiant.
Over the next two years, Immortals and its Overwatch League franchise are committed to raising a total of $500,000 to support St. Jude.
Richard Shadyac Jr., the President and CEO of American Lebanese Syrian Associated Charities (ALSAC), which is the fundraising and awareness organization for St. Jude, said in a statement:
We appreciate the opportunity to create a new, dynamic way to engage with esports fans and introduce our mission to new potential supporters. Through this partnership, we look forward to working with Immortals and the LA Valiant, as well as the large and growing esports fan community who continues to generously support the patients, families and lifesaving mission of St. Jude Children's Research Hospital.
Noah Whinston, Executive Chairman of Immortals and the Los Angeles Valiant, added:
It is part of our organizational DNA to give back to the communities that we serve and represent. We believe wholeheartedly in the mission of St. Jude, and it is an honor to work with a partner that shares our values of inclusivity. It's incredible that families at St. Jude never receive a bill, so they can focus on what matters most—helping their child live.
From in-person events to digital activations, Immortals and the L.A. Valiant will conduct multiple initiatives to raise the funds to which they have committed. In regards to the digital fundraising activation, the team will launch a campaign where fans can donate based on the outcomes and achievements of the team and its players during the Overwatch League season, which will kick off on Feb. 14, 2019. All proceeds will go directly to St. Jude.
At some point, the team will also sell exclusive, cobranded L.A. Valiant and St. Jude merchandise, with proceeds going to St. Jude. Fans can also go to the official partnership site to join the team and donate to the hospital.
The L.A. Valiant are a team known for their activism and philanthropy, and this isn't the first time the team has formed an unprecedented partnership. In June, they partnered with the You Can Play Project, an organization dedicated to ensuring the safety and inclusion of LGBTQ+ players, coaches and fans in all sports. The L.A. Valiant is the first e-sports team to have collaborated with the project.
The team has also hosted a series of free-to-attend community events as part of its "Be Valiant" initiative, which was created to "embrace and celebrate all people in gaming, regardless of age, gender, sexual orientation, how long you've played, or what game you play."
With this latest partnership, it's clear that the team is dedicated to its mission whether it's the on- or off-season of the Overwatch League, and it's heartening to see a team be so dedicated to bringing inclusivity to the e-sports industry.
Source: "Los Angeles" – Google News