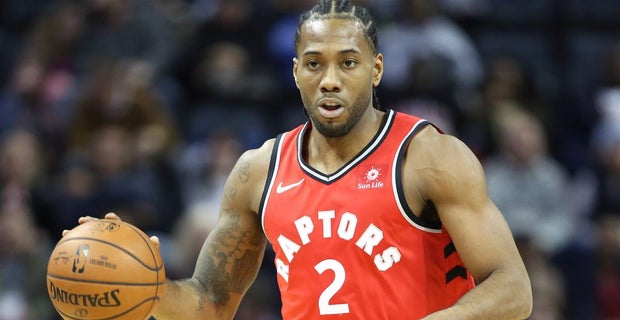 Despite the Toronto Raptors strong start to the 2018-19 NBA season, the Raptors are still worried about their ability to retain All-Star forward Kawhi Leonard past the current season, as Leonard is still focused on playing in Los Angeles, ESPN's Adrian Wojnarowski reported on The Woj and Lowe Show over the weekend. 
Leonard has a player option for the 2019-20 season worth $21 million that he could turn down in favor of unrestricted free agency. 
From Wojnarowski: 
"[The Raptors] can't change the geography. They can't change the weather in Toronto. Those were always going to be things against them in this. Home and L.A. has been the focus for Kawhi Leonard through all of this. It becomes harder with a player that has already won a championship, who is thinking of quality of life and where he wants to be. Maybe his best chance to win is in Toronto, it may not be his number one priority. So, Toronto knew all season that they would be coming from behind and that the case they made would not be made by Thanksgiving, or Christmas, or by the trade deadline. It would be June, into late June… they can offer him more money than anybody else, but so could the Spurs, and he couldn't get out of there fast enough at the end. He didn't stay for the money." 
You can see Wojnarowski's comments below, via NBA on ESPN: 
On the season, Leonard is averaging 26.3 points, 8.4 rebounds, 3.1 assists, and 1.8 steals per performance in 24 appearances for the Raptors. 
Source: "Los Angeles" – Google News