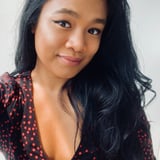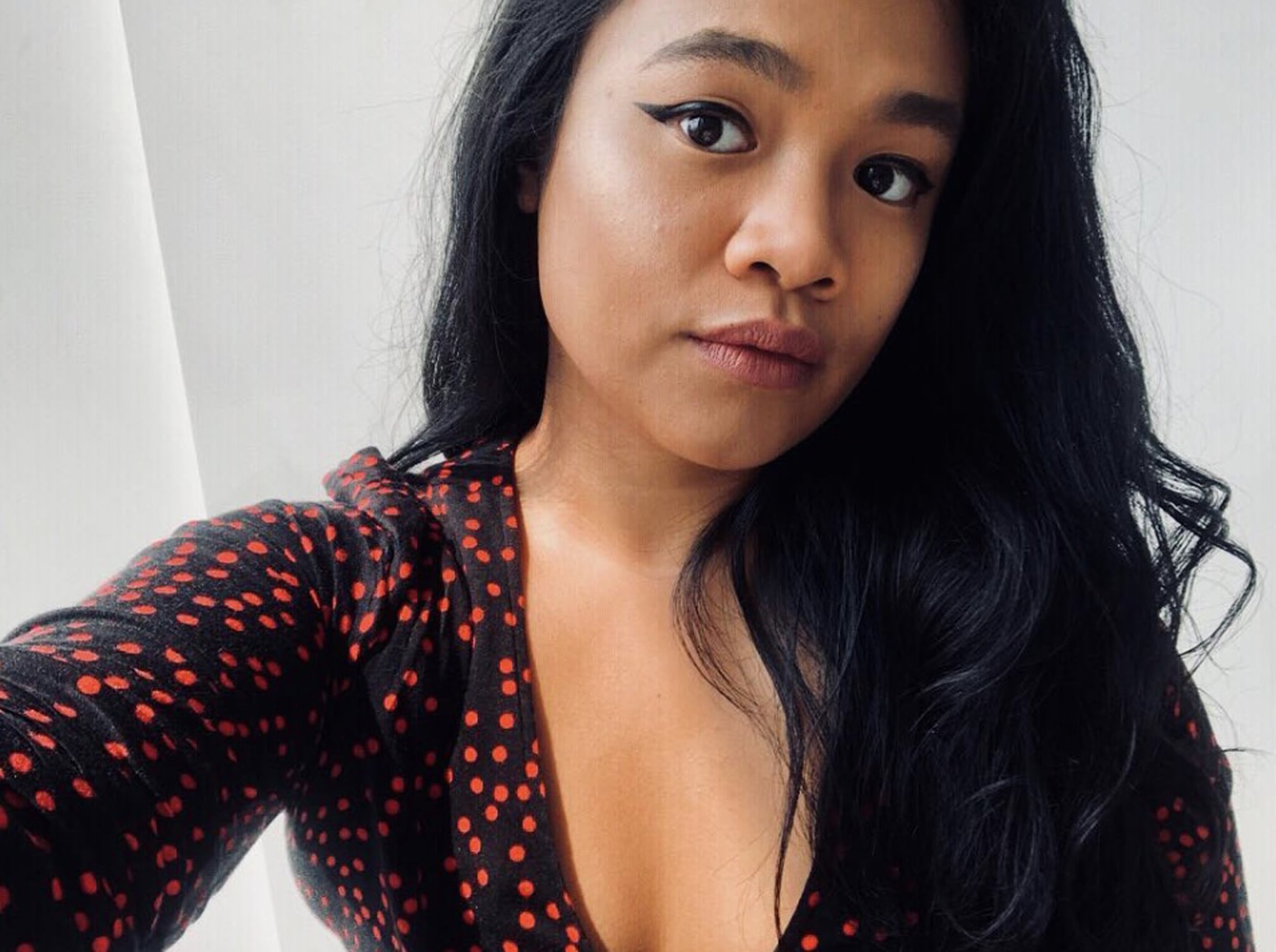 My dramatic winged liner is usually the first thing people mention when they meet me. I've gotten comments like, "They're so perfect!" and "They're so sharp!" Well, I'd hope so – it took my 10 years to perfect.
I get it when people say they struggle with winged liner; my hand wasn't always the steadiest, and I did have to click around YouTube to see how to do it when I'd first started refining my technique. (Hint, it definitely takes practice and the right kind of pen.) In hopes to make it easier for first-timers, I'm sharing exactly how I apply my perfect cat-eye below.
Step 1: Pick your tool. For a super-sharp cat-eye, I gravitate toward waterproof liquid eyeliner pens that have ultra-precise felt tip applicators and a formula that has slip, but is not too watery. My favorite is the Dior Diorshow On-Stage Liner in Vinyl Black ($31).
Step 2: Line your lid up until the outer corner of your eye. Don't go any further.
Step 3: Start your wing from the outer corner of your eye, and extend the line toward the end of your eyebrow. Stop halfway between the start of your line and your eyebrow.
Step 4: Put the tip of your pen at the end of the line you just created, and drag your pen toward the line on your lid, and create a triangle.
Step 5: fill in the triangle.
There you have it – big bold, beautiful wings, in just five quick steps.
Source: POPSUGAR Beauty