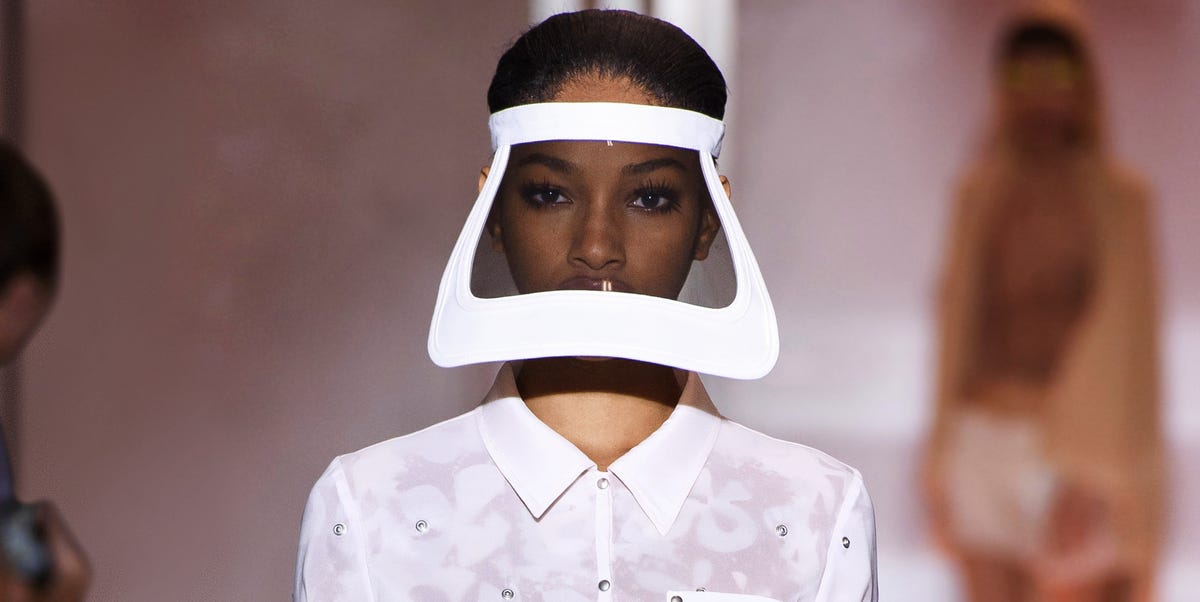 With unexpected and reworked fabrications, a trio of talents reclaims the mantra "Make do and mend" for luxury fashion.
Paolina Russo
The inventive use of sports gear as "fabric" helped this recent Central Saint Martins grad win the school's prestigious L'Oréal Profes- sionnel Young Talent Award. For her BA col- lection, the Canadian subbed out traditional satin and lace for deconstructed soccer cleats and balls, hockey helmets, and other gym-class staples to deliver over-the-top corsetry more suitable for the stage than the field. Solange Knowles has already slipped into one of Rus- so's pieces. Perhaps the designer's lifelong style icon, Gwen Stefani, will be her next convert. (paolinarusso.com)
Courreges
"I'm not an eco-warrior. This is more about making common sense sexy again," says Courrèges's new creative director, Yolanda Zobel, of her decision to phase out vinyl from the French house synonymous with slick midcentury design. Over the years, much of that sheen was achieved through the use of synthetics, but Zobel's debut col- lection marked a reset. To use up the brand's remaining stock of less-than-eco-friendly textiles, Zobel crafted practical ponchos and rain gear labeled with countdown-style numbers—a prelude to the brand's plastic- free future. Says Zobel, "This has always been a future-focused brand." (courreges.com)
Yves Salomon
For nearly a century, Yves Salomon has stood out among furriers for its bold use of color and such groundbreaking designs as intarsia shearling and nearly weightless knitted mink. Now the French house is making headlines with its sustainable Pieces collection, which repurposes fur remnants and dead-stock items into artfully patchworked outerwear. Salomon fans and perennial trendsetters Alexa Chung and Rihanna will surely approve. (yves-salomon.com)
This article originally appeared in the January 2019 issue of ELLE.
Source: Fashion – ELLE