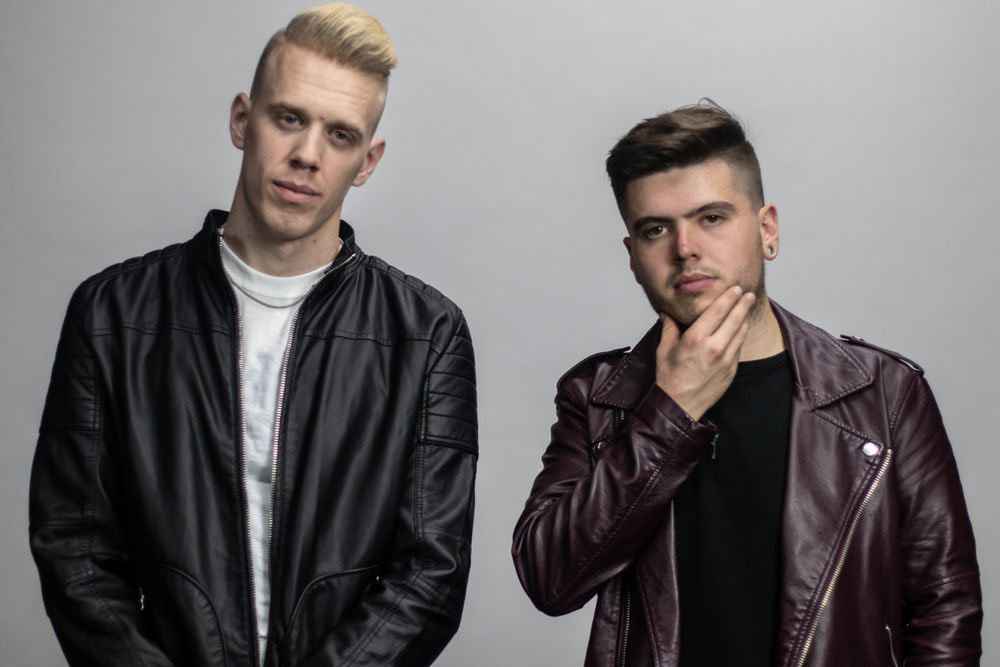 Alex Cain is a professional musician in Los Angeles, but he tapped into his Middletown roots and the growing opioid crisis to inspire his band's latest music video.
Cain is the guitarist of the metal/hard rock band Bonesteel, which recently released its video for the song "Nightmares."
"We knew that the song was very strong and serious. We wanted something that reflected that," Cain said.
The video opens at a group meeting, and it follows three people as they struggle with self-harm, alcoholism and addiction. The music video ends with an "In Memory Of" page with the photos of 12 people who have died within the last 10 years, almost all from drug use.
Cain and his brother knew some of the people growing up in Middletown. The 12 are from the area, including Middletown, Hummelstown, Elizabethtown, York and Chambersburg.
One of the people is Elizabeth Loranzo of Middletown, a 2010 Lower Dauphin High School graduate who died from an overdose in 2017. Her mother, Wendy, started the Elizabeth Loranzo iCare Foundation, a nonprofit organization to help people struggling with addiction.
"It lets people know that these are real people with real faces," Cain said of the video, which can be seen here.
Cain grew up in Middletown and graduated from Middletown Area High School in 2013.
He loved music, and growing up his father, who is also a musician, had guitars around the house.
He started listening to rock music and later picked up the guitar. When he was in middle school, Cain knew he wanted to go into the music industry.
There wasn't a specific moment that made him want to pursue a career in music, he said.
"A lot of people have trouble figuring that out, but I think it just came to me," he said.
MAHS strongly encourages students to figure out what they want to do after high school, he said. During his senior year, he traveled to Los Angeles to look at the Musicians Institute, which he knew produced musicians like Avenged Sevenfold's guitarist Synyster Gates.
After he graduated from MAHS, he took a year off and started at the Musicians Institute in 2014. He earned his associate degree in guitar performance with an emphasis in audio engineering.
Cain met the other half of Bonesteel — lead singer Jake Bonesteel — when he was at the institute.
Cain had put up a flier looking to join a band, and Bonesteel had invited him to join.
Cain described their style as hard rock and metal. In March 2016, they released their first EP, "Epitome of Infamy."
The band recently recorded a number of songs with producer Augustus Cryns, who has worked with bands such as Panic! At the Disco and Hedley.
During their first day in the studio with Cryns, Cain said Cryns played a drum beat, handed Cain a guitar and told him to start playing.
Bonesteel wrote the lyrics, which repeat: "Nightmares come to life, when your dreams start to die." The song itself doesn't discuss the opioid epidemic, but it is something that they came up with when brainstorming for the music video.
Bonesteel said that they wanted to focus on the nightmare of an unfulfilled life instead of things that go bump in the night.
Although Cain has never done drugs, he said both he and his brother have known people who have struggled with addiction or even died. It's in the news every week, he said.
"It really hits close to home — literally," Cain said.
Bonesteel will perform next at the Roxy Theatre in Los Angeles on Jan. 5.
Source: "Los Angeles" – Google News