Ah, Christmas, a time when parties are rife, there are people to see, and donning sequins and falsies is a rite of passage. 
If you're well acquainted with a lover of beauty, we have the perfect gift guide for you to help them put their best festive face forward.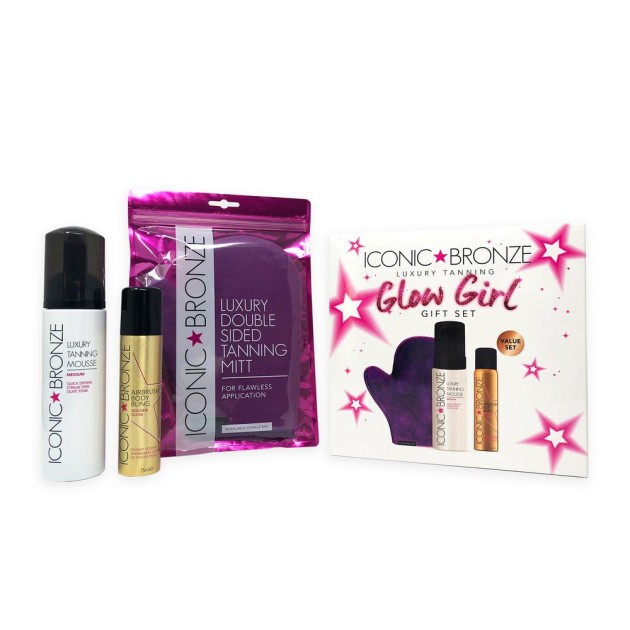 Iconic Bronze Medium Mousse Glow Girl Gift Set €24.00
There's nothing that makes us feel more like party season than a good, glowing tan. 
The gift set has all the essentials to create a deep, golden hue with a smattering of sheer. Glow baby, glow.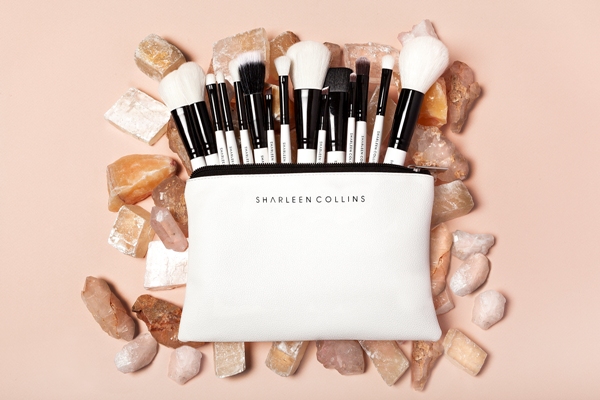 Sharleen Collins 15-Piece-Luxury Brush Set €79.00
MUA Sharleen Collins has created the perfect collection of brushes to suit makeup lovers at any skill level. 
The collection includes The Lip Brush, The Stippling Foundation Brush, Angled Liner Brush, Pencil/Bullet Brush, Concealer Brush, Flat Eyeshadow Brush, Powder Brush, Blusher Brush, Eyeshadow Blending Brush, Large Eyeshadow Blending Brush, Angled Contour Brush, Brow Brush & Spoolie, Kabuki Brush, Flat Eyeshadow Brush and the Powder Contour Brush. 
 Rouge D'Armani Matte Lipstick in 102 Androgino €30.00
Arguably the perfect 'your lips but better shade' Androgino is a must have in any makeup bag.
Plus, the matte finish is perfect for long wear during the festive season.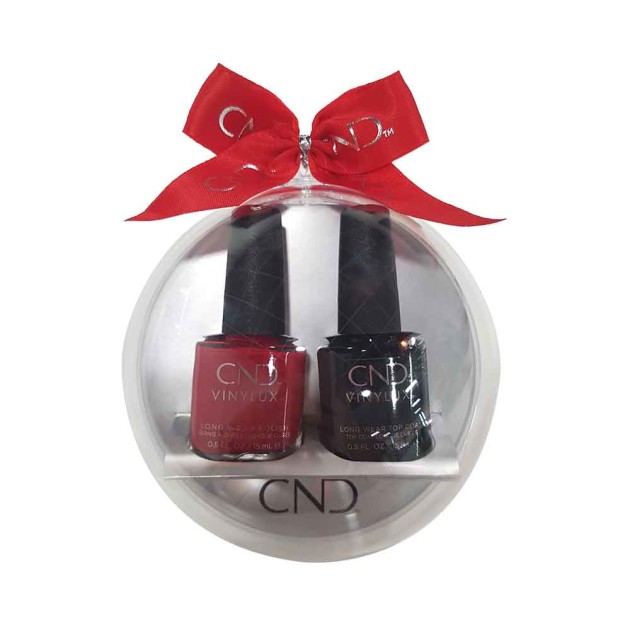 CND Christmas Bauble VINYLUX Set €20.95 (available from salons nationwide) 
How cute would it be for a mani-fanatic to find one of these hanging on the tree on Christmas morning? 
The perfect duo of bright and moody shades, this set will see them through party season and beyond.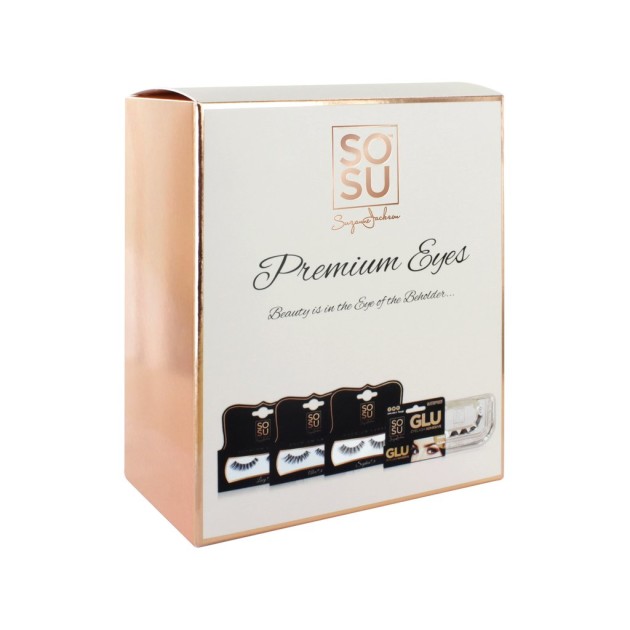 SOSU by Suzanne Jackson Premium Eyes Lash Set €25.00
Mega-blogger and makeup mogul Suzanne Jackson has been keeping our lash line looking well since the launch of her own eyelash collection – and her premium eye gift set is the gift that keeps on giving, because how often have you been getting ready for a night out, only to realise that you need to do a manic dash to the shop for lashes? With this kit, you have backups. 
The collection includes 1 x Premium Lash in style Alex, 1 x Premium Lash in style in Sophia, 1 x Premium Lash in style in Lucy, 1 x Luxury Lash Case, and 1 x Lash Glue.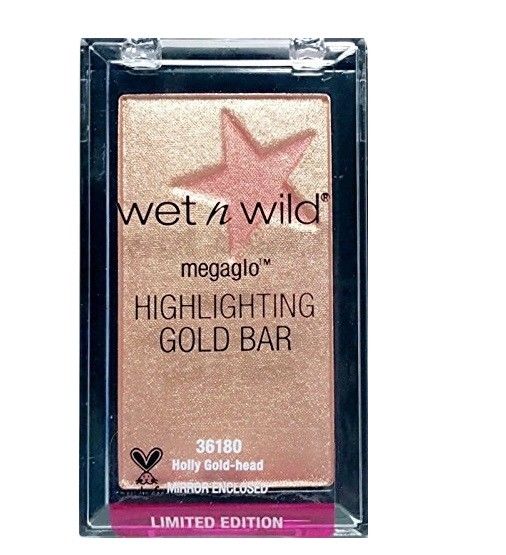 Wet n Wild Highlighting Gold Bar €5.95 (available at pharmacies nationwide) 
If the beauty lover you're shopping for likes a mega-watt highlighter, then this is just the ticket. 
Glowy and golden, the Gold Bar highlight id perfect when paired with a tan, fake or otherwise.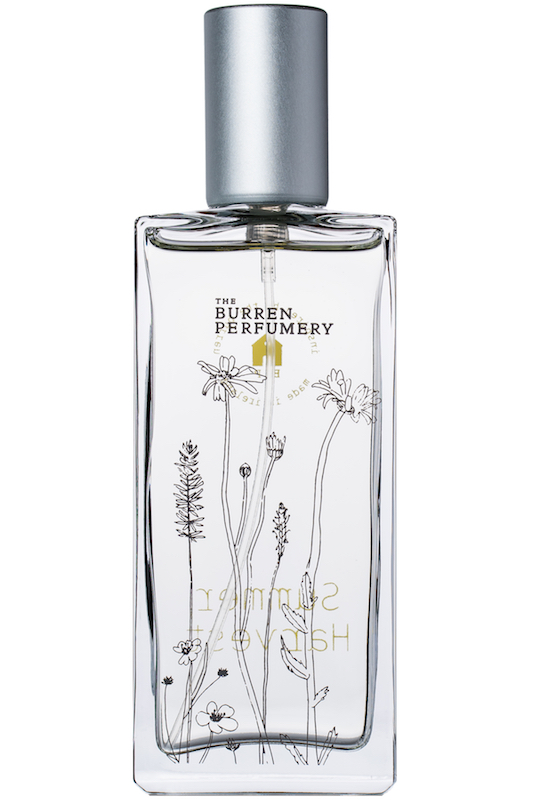 The Burren Perfumery in Spring Harvest €39.00 
The Burren Perfumery concoct some of the most divine, fresh, inspired by nature scents we have ever had the privilege of sniffing.
Spring Harvest in particular, was created to 'evoke the scents of an armful of wild herbs gathered in the Spring.' Gorge.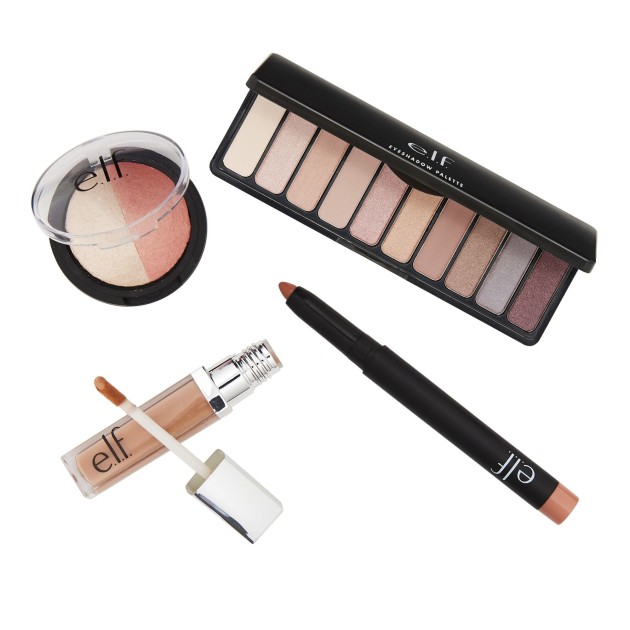 Elf Rose Gold Look Set €15.00 (available from selected pharmacies) 
This four piece collection is ideal for stashing in a beauty-babe's handbag. 
Oh, and Kylie Jenner better look out, because the lip liner and liquid lippie combination is the lip kit we're after.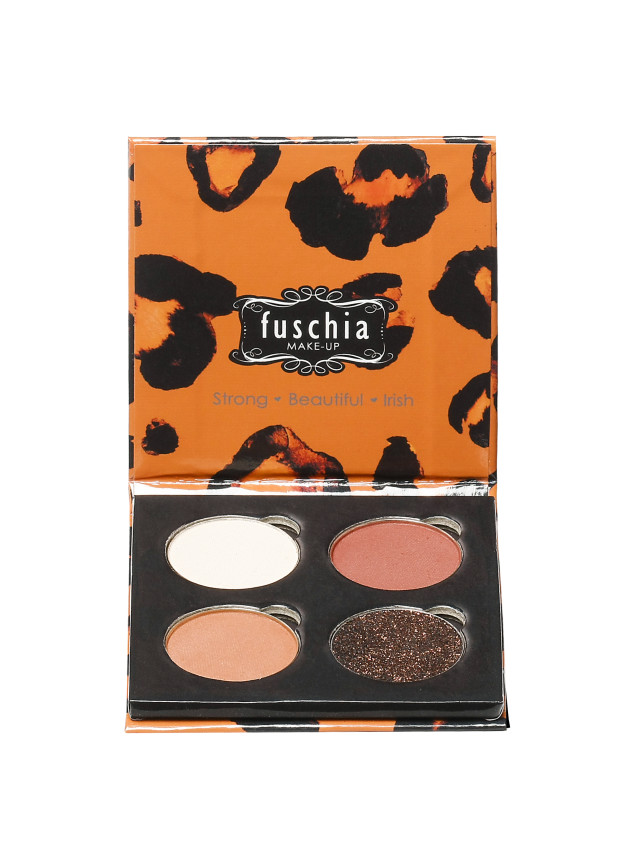 Fuschia Instinct Eyeshadow Quad €16.95
This quad features two heavily pigmented mattes, a gorgeous shimmer and a creamy glitter – ideal for creating an eye look on the fly.
The glitter is our fave – we're popping that in our inner corners for every lewk.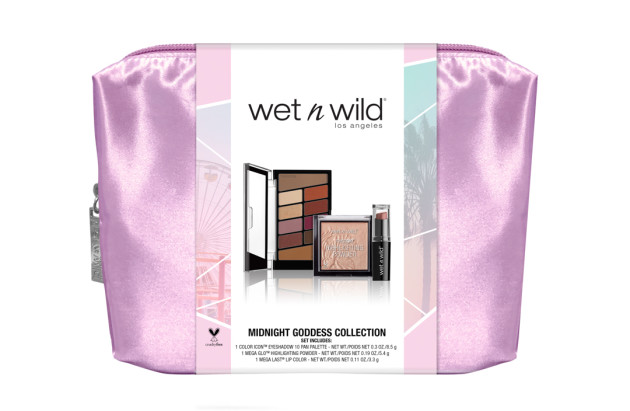 Wet n Wild Midnight Goddess Collection Set €14.95 (available in pharmacies nationwide)
Ideal for those who love to do a full face in 15-minutes, the Midnight Goddess Collection includes one of the most versatile 10-pan eyeshadow palettes (many of which double up as bronzer, contour powder, blush and highlight) for gals on the go.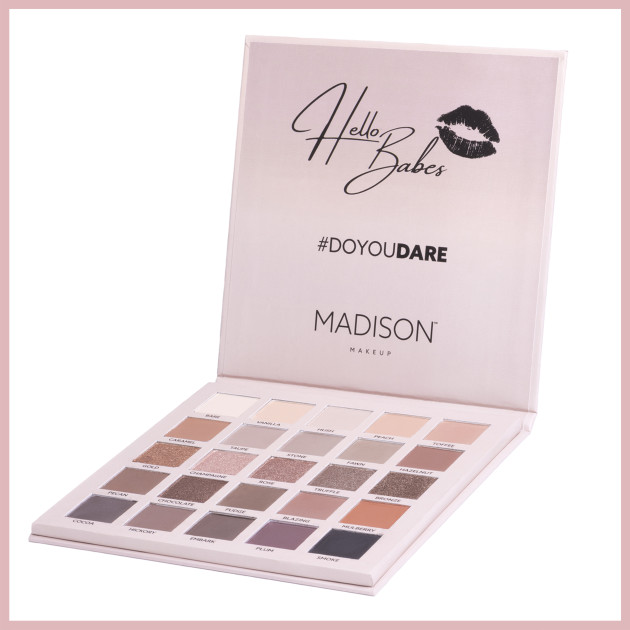 Madison Makeup Dare To Blend Eyeshadow Palette €29.95
MUA extraordinaire Amy's Makeup Box teamed up with Madison Makeup to create what could be the next must-have staple palette. 
Filled with a stunning medley of pigmented mattes and popping glitter shadows, it's the ideal base palette for any eyeshadow fan.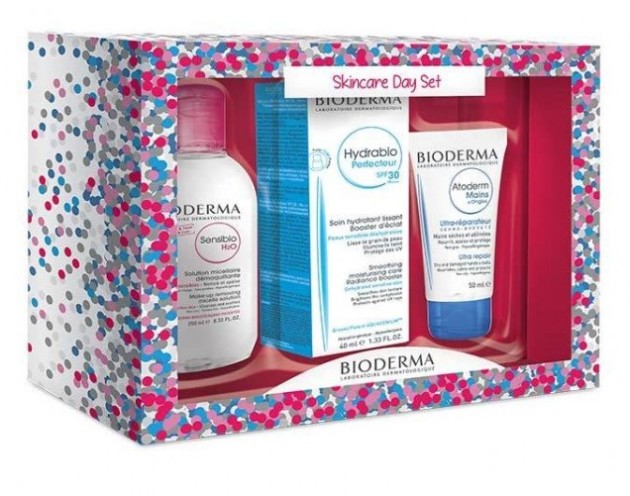 Bioderma Skincare Day Set €23.50 
Makeup and skincare go hand in hand, so that makeup guru you're buying for will LOVE a good skincare set.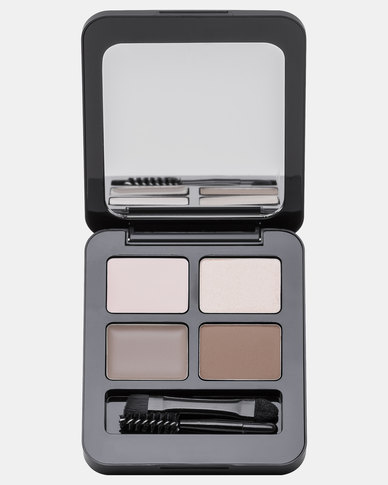 Note Cosmetics Total Look Brow Kit €8.95 (available at pharmacies nationwide)
Fill in those gaps and keep stubborn hairs in place with the Total Look Brow Kit by Note Cosmetics. 
Perfect for day or night brow looks – it also has Vitamin E and sweet almond oil to keep the eye area youthful .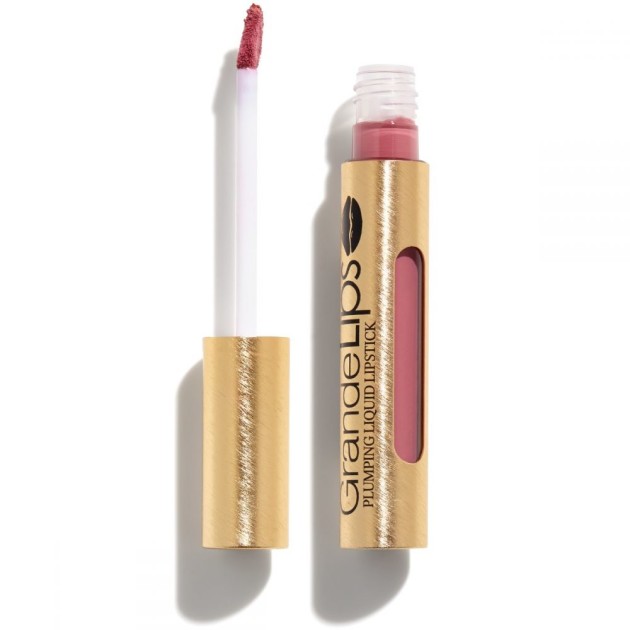 GrandeLIPS Plumping Liquid Lipstick €27.00
Known for their lip plumping properties, this longwearing liquid lip stick is a night out essential.  
While you're lips are looking luscious with lashings of lippie, the formula is working its magic utilises active ingredients Volulip™, Instaplump™ and Hyaluronic Acid to give an instant plump in 3-5 minutes – no stings necessary.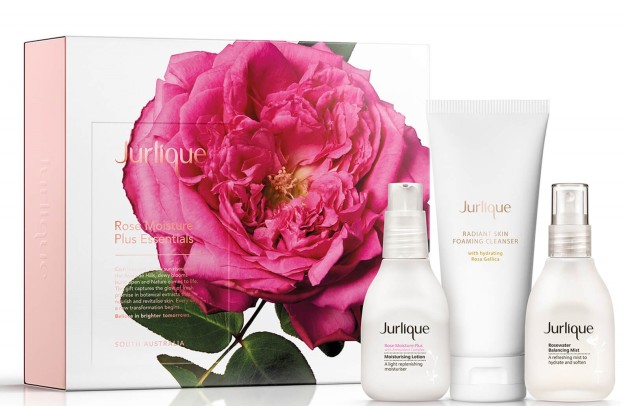 Jurlique Rose Moisture Plus Essentials €48.40 from SkinStore 
If you havent already been influenced by James Kavanagh to nab yourself some rose water, this set will convince you.
Jurlique is making fresh, moisturized skin a reality – perfect for a makeup wearer who wants to build on the perfect skin base.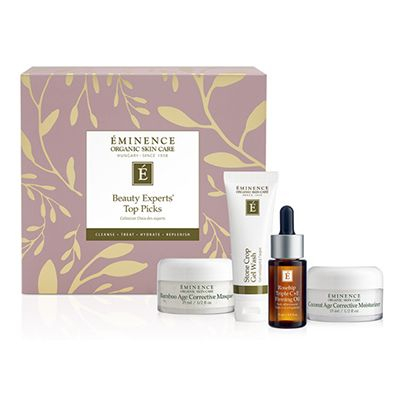 Eminence Organic Skincare Beauty Expert's Top Picks Limited Edition Set (available at selected spas) 
A bonafide beautiful skin bonanza, this Eminence set includes a cleanser, masque, oil, and moisturiser to deeply cleanse, hydrate, and nourish the skin. 
If you're buying for the woman who values skincare over all else, this is the gift to get.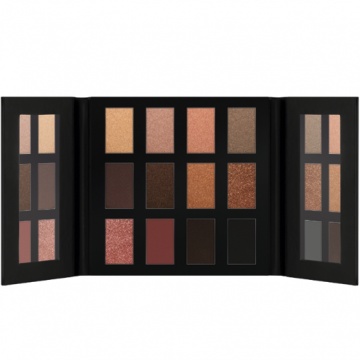 Catrice Astrology Eye Palette €14.95
For the astrological baes among us, this palette's mix of cool and warm tones is so good it's celestial.
We also love how the champagne shimmer shadows double up as a poppin' highlight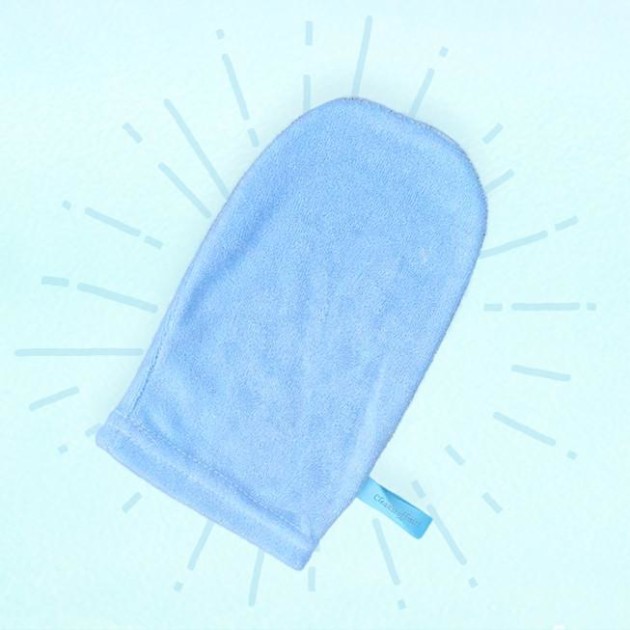 The SkinNerd Cleanse Off Mitt €5.95
A must have for any makeup wearer – the cleanse-off mitt is an essential that makes for an excellent stocking filler.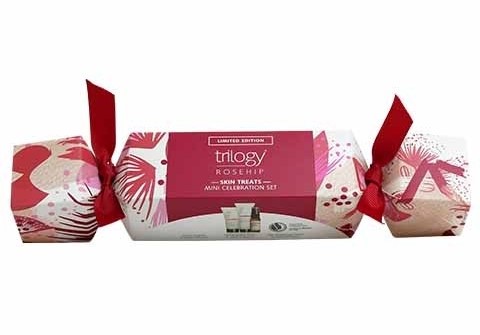 Trilogy Rose Hip Skin Treats €16.95 
How festive is this? 
Amazing skincare brand Trilogy has squeezed it's Cream Cleanser (30ml), Hydrating Mist Toner (20ml) and Vital Moisturising Cream (20ml) into a luxury Christmas Cracker.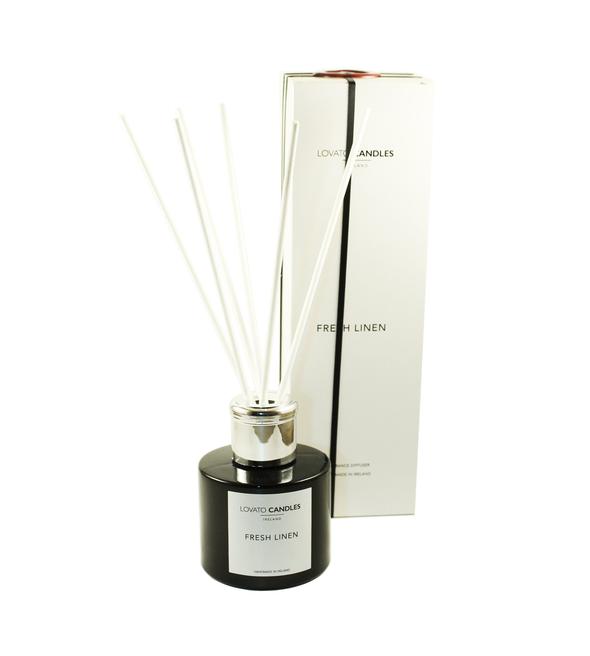 Lovato Candles Fresh Linen Diffuser €27.95
And lastly, to keep that beauty room smelling lush – we love a good diffuser to set a calming ambiance during makeup application. 
Lovato's are so long lasting, you wont have to get them a new one until next Christmas.
Source: skinstore.com – Google News