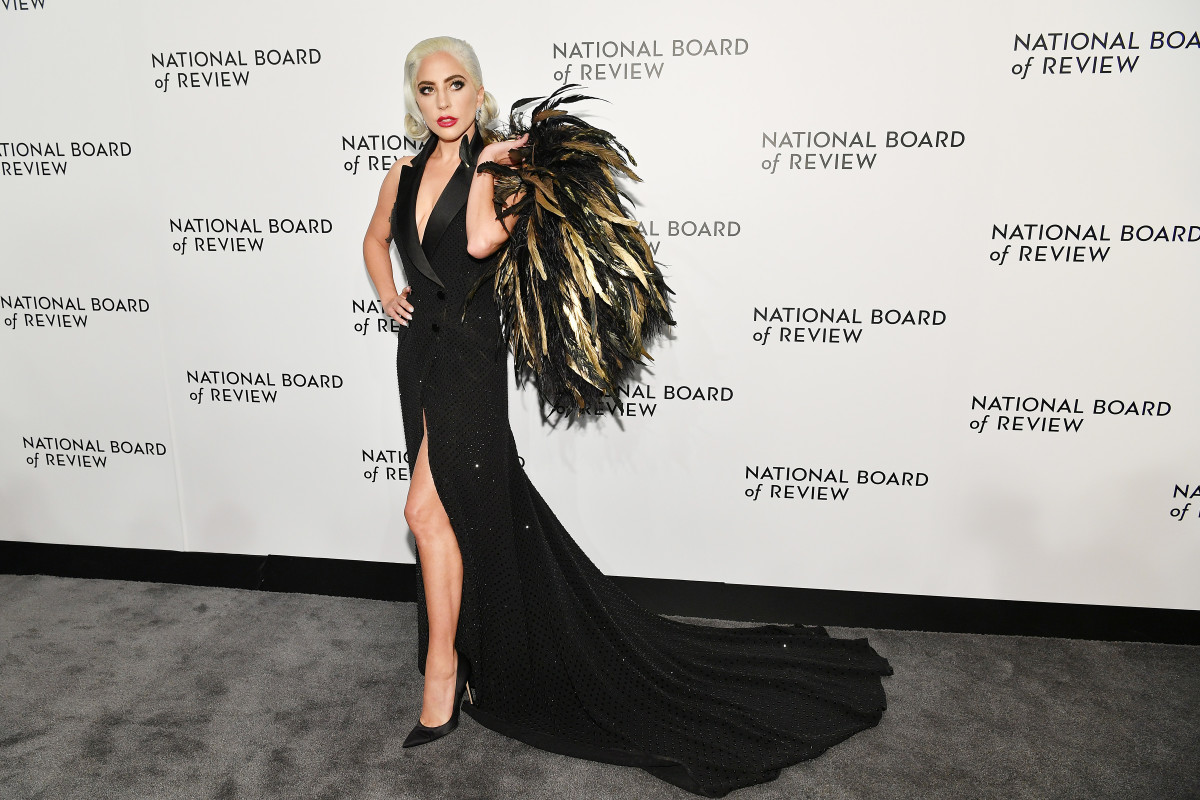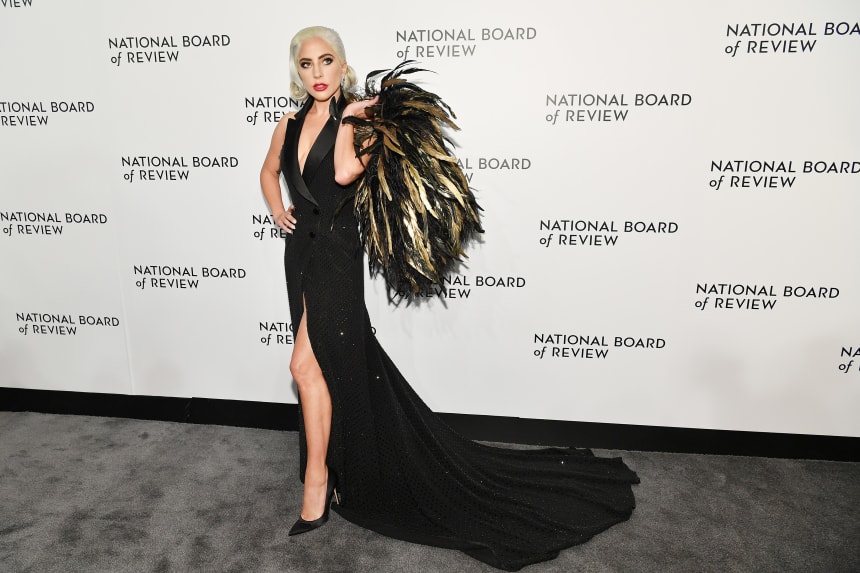 Honestly, at this point, "A Star Is Born" could be the worst movie ever (it is not!) and it really wouldn't matter, because it has given us the gift that has been Lady Gaga's press tour to promote her turn as Ally Maine. 
It was only just Sunday night that Gaga stunned us with a powdery-blue Valentino gown (complete with nods to icon Judy Garland!) at the 2019 Golden Globes. But Mother Monster will never leave her children starving for a style moment, darling, and on Tuesday evening she delivered another piping hot serving of capital-F Fashion at the 2018 The National Board of Review Annual Awards Gala, where she accepted the award for Best Actress for her role in "A Star Is Born." 
Gaga hit the grey carpet wearing a black tuxedo gown from Ralph Lauren Collection, elevating a celebrity style staple to superstar status by paying attention to the details. The gown itself is pretty, sparkling with 23,000 crystals, but it's the hand-painted, black-and-gold feathered cape which truly brings the whole look to the next level. And Gaga did not simply just wear the cape like us mere mortals; she used it as an artful prop, throwing it over her shoulder or letting it hang down the back of her train just so. The woman is an artist and fashion is her paint! 
To finish the look, Gaga continued on her classic Hollywood streak, sweeping her hair back into a low chignon and slicking on a red lip. It's perfection from start to finish and we continue to be unworthy.
Want the latest fashion industry news first? Sign up for our daily newsletter.
Source: Fashionista