Jordyn Woods, longtime best friend of Kylie Jenner and founder of clothing brand Scndnature, has a new set of teeth.
The 21-year-old, who had a gap between her two front teeth, recently posted a video of her without it. At first, few people noticed the change in her grin, but then sprinkled in throughout her comments section are fans pointing out Woods's gap.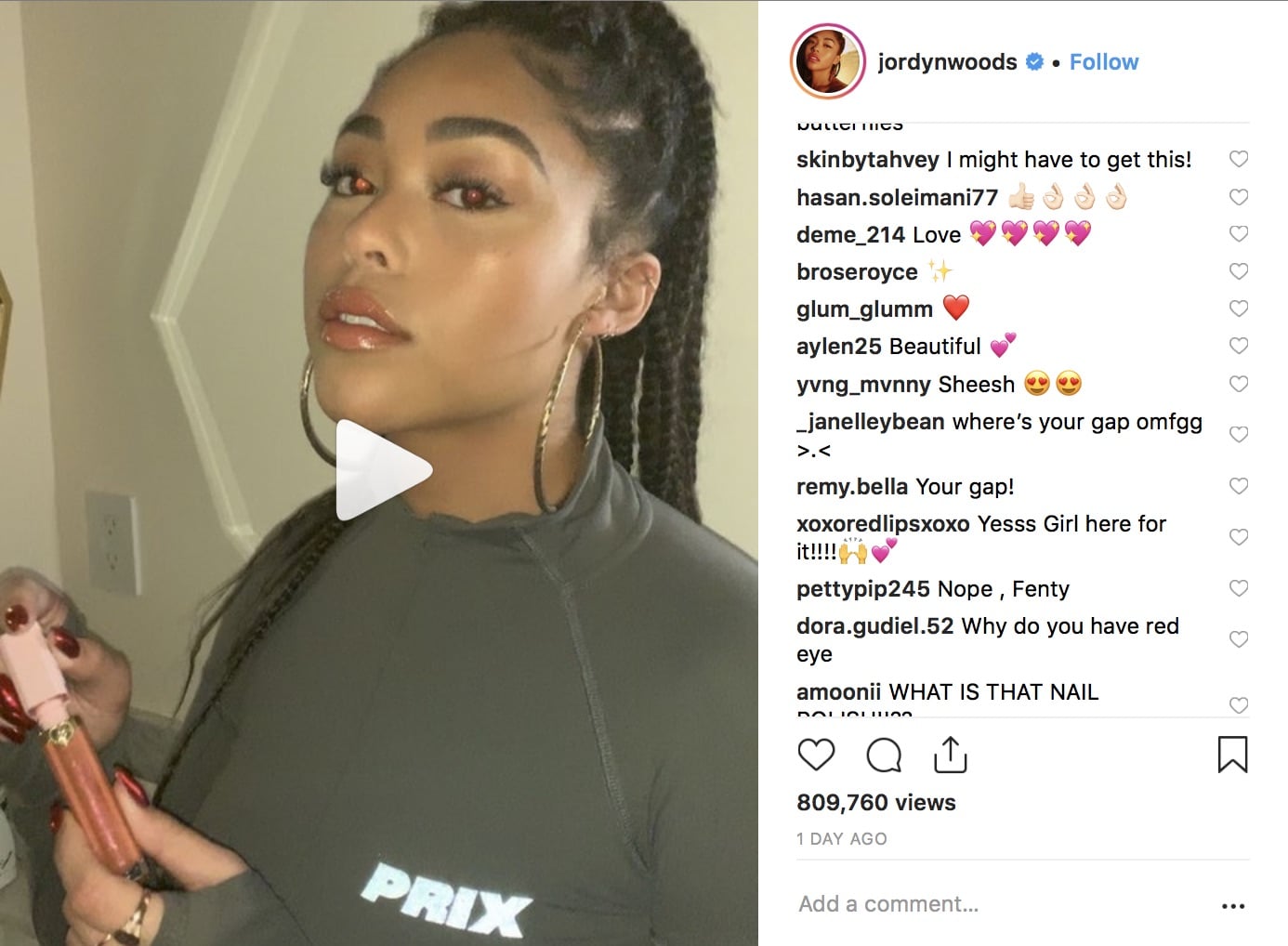 Then, Woods posted a photo that shows clearly her gap is gone. Fans were have been quick to post comments about her new smile.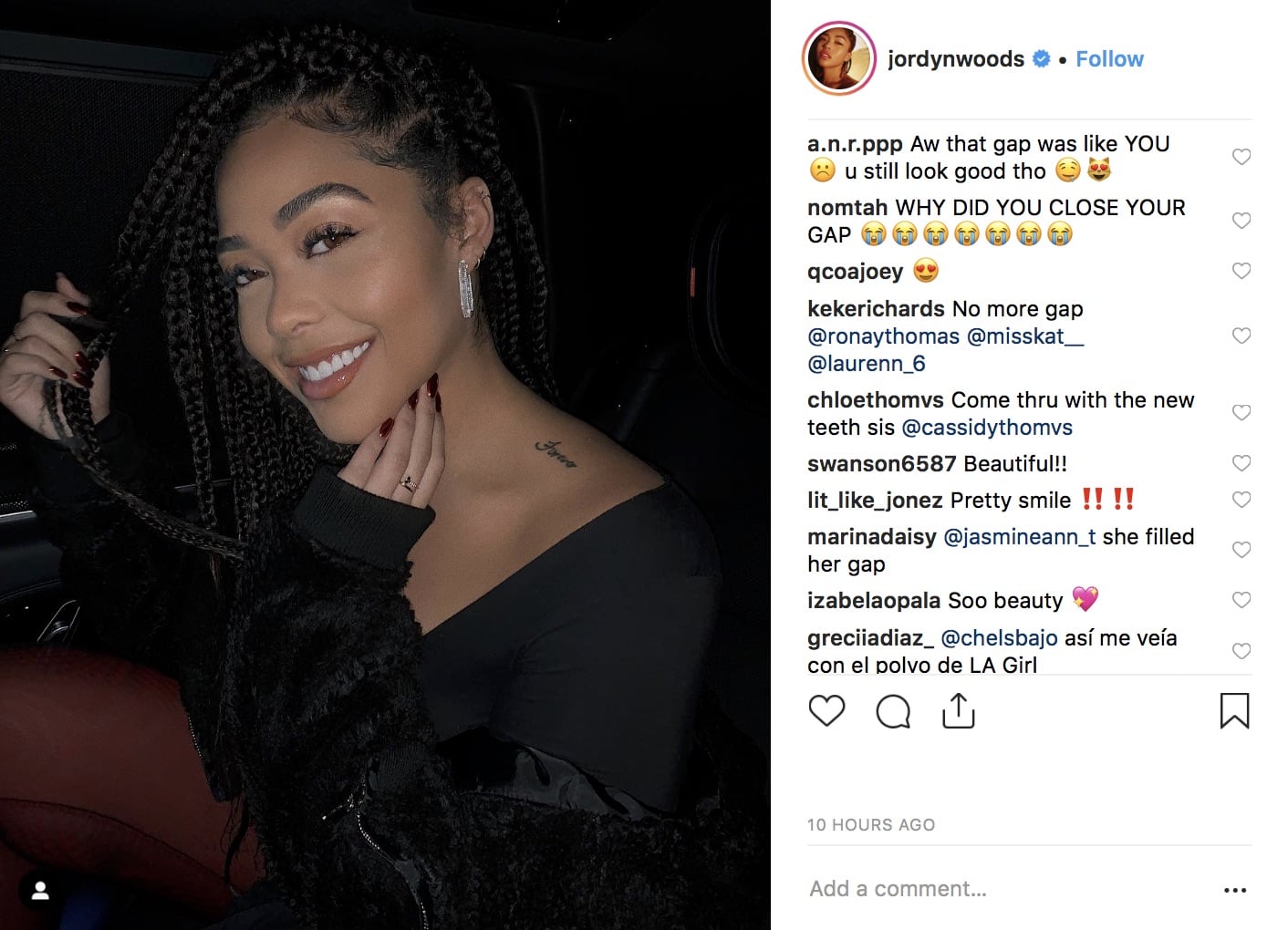 Ahead, see more photos of Woods with her new teeth, and let us know what you think of the change.
Source: POPSUGAR Beauty