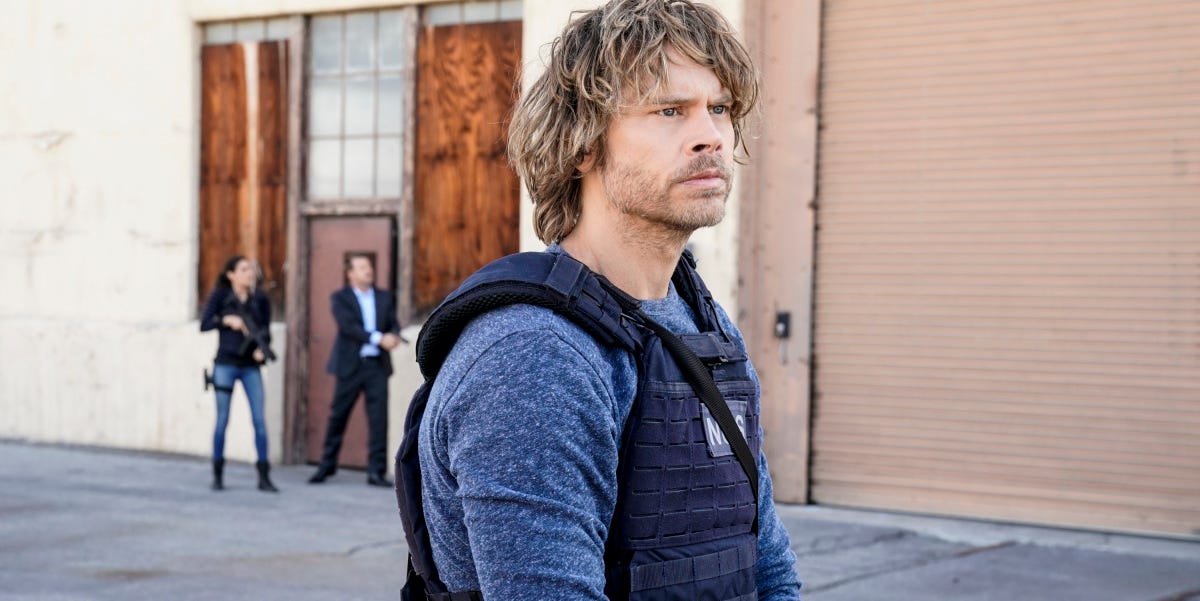 Eric Christian Olsen, the actor behind NCIS: Los Angeles jokester Marty Deeks, has been in the spotlight a lot lately—and not just for his work on the popular procedural.
According to Deadline, Eric sold not one but two shows to CBS earlier this year. Since he's the executive producer for both projects, titled Nurses and Life Lessons, viewers were concerned that their favorite agent might be making his exit from the show (and Kensi!) soon. Fortunately, that doesn't appear to be the case.
According to a screenshot obtained by TVInsider, Eric shut down the rumors of an exit in one concise response. When a follower congratulated him on his news and begged, "But please DON'T leave NCIS LA," he reportedly wrote back, "I'm gonna do both until my body gives out or @swrightolsen kills me." (Sarah Wright Olsen is his wife of six years.)
Though that doesn't suggest Deeks will be in our lives forever, we probably don't have to brace ourselves for a goodbye just yet—especially considering that the long-awaited wedding between Deeks and Kensi is promised to be just around the corner.
Eric isn't the only member of the NCIS family to take on the role of producer and star, either. Mark Harmon is the executive producer of the original NCIS and NCIS: New Orleans, and recently sparked exit rumors of his own after signing on to produce Prey.
So if you really want to call yourself an Eric superfan, it's probably best to keep watching him every Sunday and to tune in to his latest shows, if they get. Nurses is a "heart-pounding" medical drama featuring four trauma nurses, while Life Lessons follows a failing professional who finds friendship in a class of first graders.
Source: "Los Angeles" – Google News