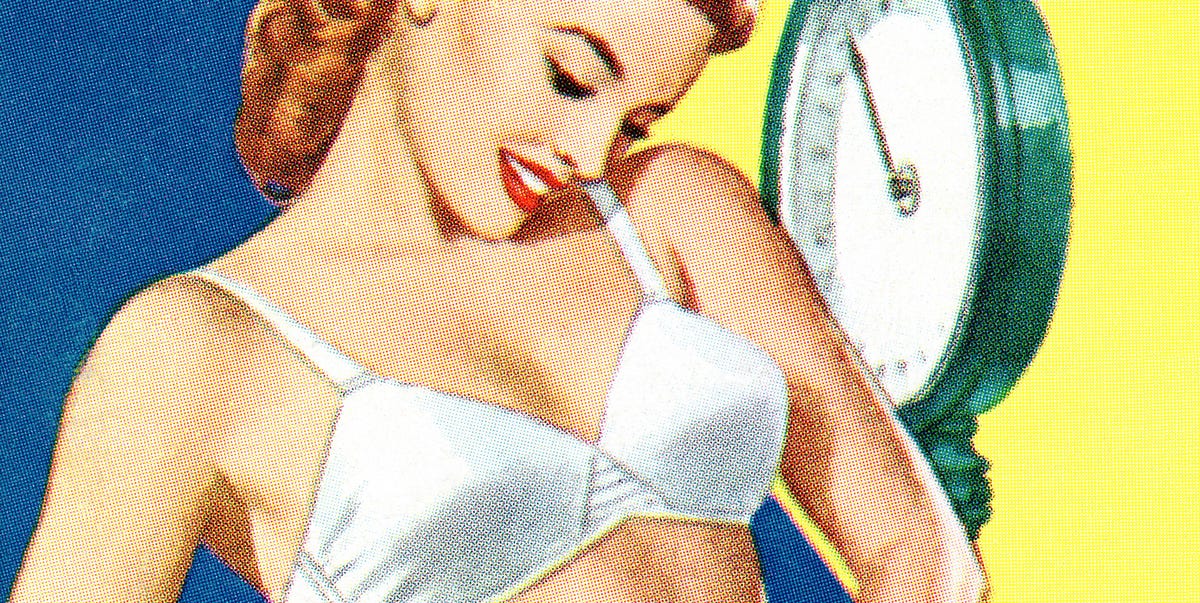 In the last 10 years the lingerie market has completely changed—dare I say been disrupted—by a host of direct-to-consumer bra and underwear companies that are revolutionizing the way women shop for underpinnings.
When polled, 87 percent of ELLE.com readers reported they buy their bras online (and 71 percent mentioned they've stopped shopping at Victoria's Secret all together) so it's clear that these companies are offering an appealing alternative to brick-and-mortar stores. From their focus on fit and body diversity to their affordable prices and buyer-friendly return policies brands like ThirdLove, Lively, and Cuup are offering women more options than ever before. But how do they hold up? Are they comfortable or nah? Read on for six brands I have tried plus my favorite styles from each.
Cuup
Launched just a few months ago, Cuup was founded by Abby Morgan and Lauren Cohan "as a direct response to a deeply relatable human story," says Morgan: Feeling forced to make a choice between a bra that makes your feel sexy and one that fits you well. The result? Bras with zero padding and only soft, high-performance mesh, that also look good. After conducting 80 fittings and hours and hours of research and development, Cuup settled on four styles, each of which are offered in 35 sizes.
Editor favorite: The Scoop. Its soft lining makes it the perfect everyday wear bra.
---
Negative Underwear
Beloved by Insta It-girl types, Negative Underwear, the 2014 brainchild of Lauren Schwab and Marissa Vosper, skips the lace, padding, bows, to operate in the negative (get it?) space. Most pieces come in peach, black, or white, with the occasional slate gray tossed into the mix and styles are simple as well: demi, balconette, and non-wire.
Editor favorite: Essaouira Demi Bra in Black. The open mesh is subtly sexy, but not at all vulgar.
---
ThirdLove
If the brand sounds familiar it may be because founder Heidi Zak recently took out a full-page advertisement in the New York Times to address some not-so-nice comments Victoria's Secret's CMO Ed Razek made about the company. But that's not the only reason to learn more about the brand. Over five years ago, ThirdLove launched focusing on size inclusivity for its female customers. "Because we have a Fit Finder Quiz on our site that helps a woman find her bra size, we have over 75 million data points about breast shapes, bra size and the most common fit issues women experience," Zak told Forbes. Those data points have helped the brand launch new styles like the Nursing Bra Collection and New Nakeds, which offers truly nude bras in a spectrum of shades, plus half-cup sizes. In fact, the brand ranges from 32 to 48 in band and AA to G in cup and offers a helpful breast shape dictionary that will help you find the right bra for your type of breasts.
Editor favorite: 24/7 Classic T-Shirt Bra. It makes for a smooth base under plain white T-shirts.
---
Lively
Back in 2018 I wrote about my love of Lively's strapless bras and that's not the only good thing that's coming from this brand. Since launching, founder and former Victoria's Secret employee Michelle Cordeiro Grant has expanded into loungewear, bodysuits, and swimwear.
Editor favorite: The Busty Bralette. The style features a soft liner with an inner supportive sling and zero wires, making the bra perfectly comfortable for long travel days.
---
Harper Wilde
Co-founded by Jenna Kerner and Jane Fisher, Harper Wilde first launched in 2017 and caught my eye with its three, no-frills styles. Dubbed "the Warby Parker of bras" the brand offers an at-home try on service, free shipping and free returns, plus they've partnered with The Girl Project to help provide access to education to girls in over 120 countries. What I love most about the brand, though, is the option to buy in bundles, called the Base or Complete. The former option offers three bras for $100 while the latter provides six, plus a wash bag for $180. Ideal for those who prefer to buy in bulk or are in the midst of a Marie Kondo-style clean out.
Editor favorite: The Everyday Pushup. A go-to on days you want a little extra oomph.
---
Adore Me
This brand is different from the other ones on this list as it's a monthly membership service that sends your a bra and panty set after taking their style quiz. Subscribe for $39.95 a month and on the first of each month an online "showroom" will open to you with options from which you can choose. Shop or skip by the 5th of each month (if you forget your $39.95 can be used as a store credit) to receive a new set on your doorstep.
Editor favorite: The Keren Contour bra. It features light lining that lifts and shapes without putting it all out there.
Source: Fashion – ELLE