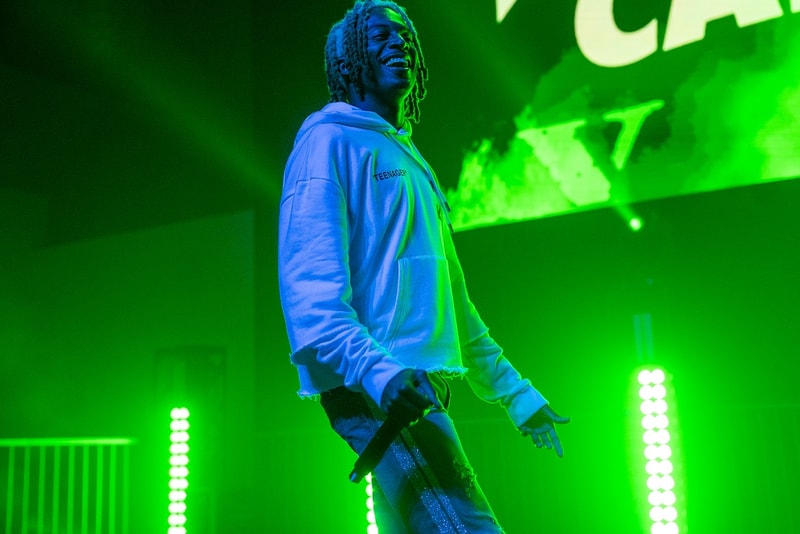 Another week, another great rush of new releases. Last week, our Best New Tracks series spotlighted offerings from Katori Walker, Megan Thee Stallion, Destiny Rogers, MIST, Jess Connelly, P-Lo and Q Money. For the latest edition of Best New Tracks, we're highlighting a mix of singles, videos and projects from the likes of DJ Muggs, Mach-Hommy, Playboi Carti, SAFE, Anderson .Paak, Smokey Robinson, Trippie Redd, Peezy, MemoTheMafioso, DaBaby, Offset, Conway The Machine, Jamila Woods, Cinco, Dua Saleh and TC4.
DJ Muggs & Mach-Hommy – Tuez-Les Tous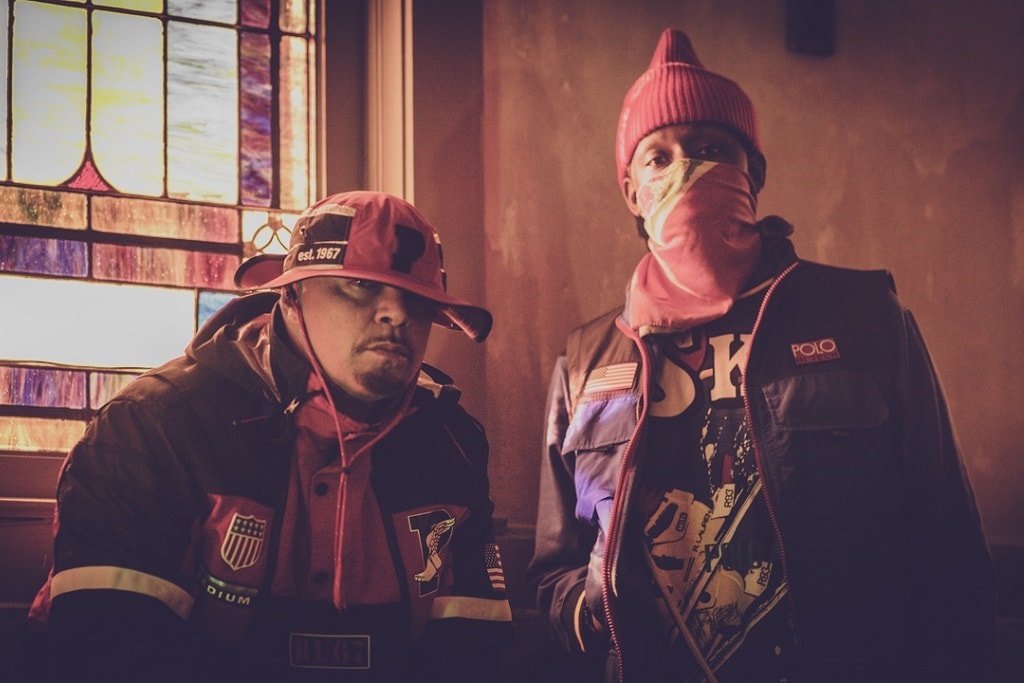 A.Gent/Soul Assassins
DJ Muggs and Mach-Hommy are teaming up for a new collaborative album known as Tuez-Les Tous. The LP is made up of 12 new songs, including tracks with Your Old Droog, Meyhem Lauren, Tha God Fahim, King Fuu and Big Cheeko.
"His flow is ridiculous. To me, he's like a jazz musician, like Miles Davis," Muggs says of his Tuez-Les Tous cohort Mach-Hommy. "The way he raps, he'll go totally off-beat then come back on-beat. His references––you've never heard his references. His rhyme patterns––you've never heard them. He flips from English, to Creole, to Spanish, and he evokes that hard, gutter, street shit without having to be like 'Yo, I'm slangin' dope, I got the homie that's the shooter, I'm from the hood.' It's mad unorthodox."
DaBaby & Offset – "Baby Sitter"
Eddie Lee/HYPEBEAST
DaBaby revisits his recently-released Baby On Baby project for his latest visual, reconnecting with Offset for the official "Bavby Sitter" video. Billed as an "R-rated version of Will Smith's The Fresh Prince of Bel-Air," the "Baby Sitter" vignette comes to us courtesy of the Reel Goats video crew.
"I ain't afraid to be creative," DaBaby shared with us last month. "Ni**as will sit around, play around and joke around all day but feel like as soon as the camera comes on they got to be the toughest ni**a in the world."
Trippie Redd – "Murder"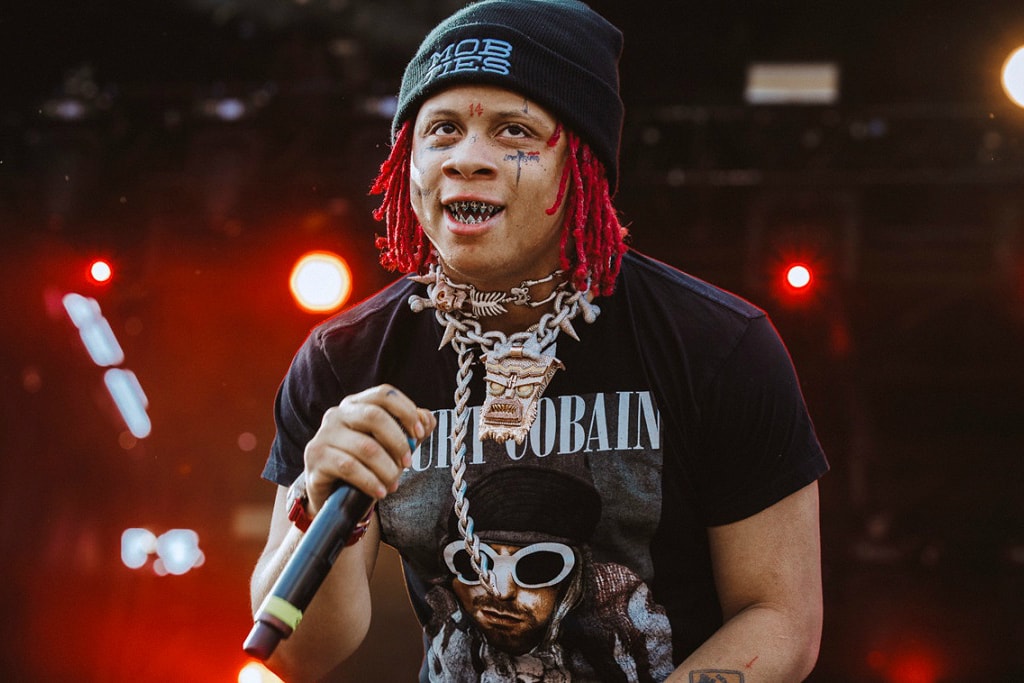 JUlian Bajsel/HYPEBEAST
Trippie Redd links up with producer jackwiththemac for a melodic new cut titled "Murder." Like many of Trippie Redd's past releases, the lyrical content of "Murder" revolves around the usual suspects of drugs, violence and women, allowing Trippie's signature infectious flow to serve as the star of the show.
"What's a peasant to a king? / I can see your reflection through my rings / Your bitch all up on my d*ck, she want my thing / Pop that p*ssy like a mother f*cking bean," Trippie Redd spits. "I bought this Activis lil n***a need some lean / Your bitch giving me head while I'm rolling tree."
Jamila Woods – "EARTHA"
Bradley Murray/Jagjaguwar/Closed Sessions
In the middle of last month, Jamila Woods released a new LEGACY! LEGACY! single known as "EARTHA." Now, the talented singer-songwriter is back with its official music video, which was put together by director Fatimah Asghar and exuective producer Vincent Martell of VAM Studio. LEGACY! LEGACY! is scheduled to arrive on May 10 via Jagjaguwar and Closed Sessions.
"'EARTHA' pays homage to Eartha Kitt's defiant spirit, and her refusal to compromise in a world that is always trying to constrict women and femmes," Fatimah Asghar explains. "In the production, we wanted to reference iconic images of Eartha Kitt and embody her energy to create a celebration of unapologetic femininity and sisterhood, as well as play on and challenge the ways that women have been historically portrayed in cinema by going for an old-school film vibe. As Eartha taught us, being feminine isn't just one thing– it's an incredible range. That energy permeates the video."
Conway The Machine- Everybody Is F.O.O.D. 3
Johnny Nunez/WireImage
More essential, gritty and grimy hip-hop from the Griselda camp. This time around, Conway The Machine gathers eight new tracks for a lean project dubbed Everybody Is F.O.O.D. 3, serving up more venomous street sermons over hard-hitting, neck-snapping beats.
Peezy – "Homecoming"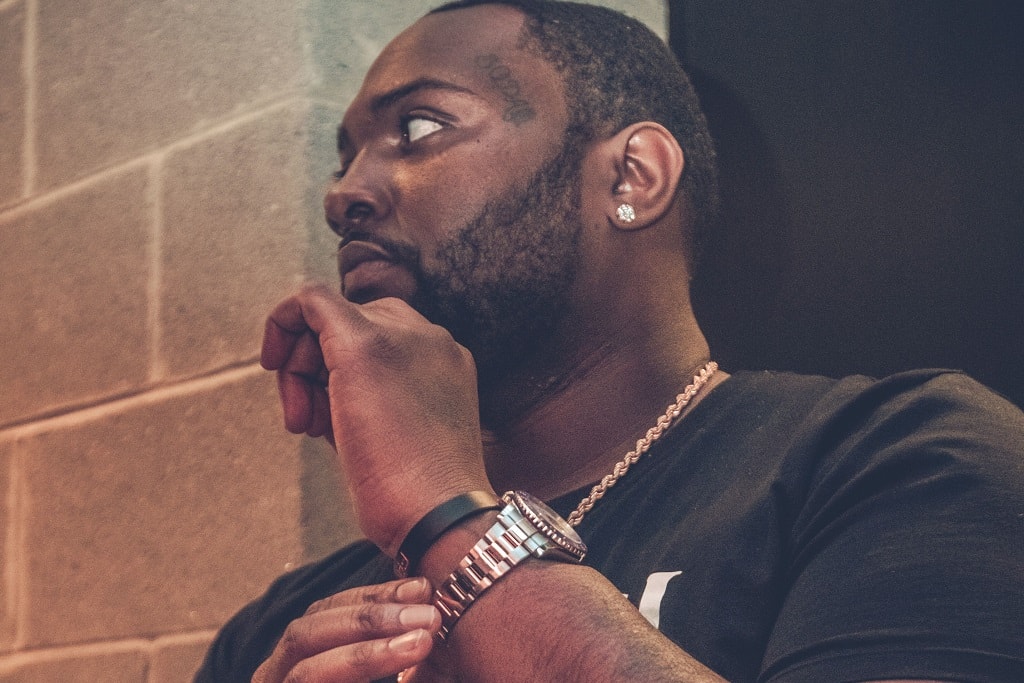 EMPIRE
The final bar of Peezy's "Homecoming" record pretty much sums up his career: "I ain't made a hit but in the trap I went diamond though." Revising his most recent studio project, No Hooks 2, the Detroit street-king unleashes a video for No Hooks 2 standout "Homecoming." Filmed by Kardiak Films, the "Homecoming" clip takes viewers to some local stores in Peezy's hometown of Detroit and gives us a visual that's as straightforward as the music that soundtracks it.
Dua Saleh – "Warm Pants"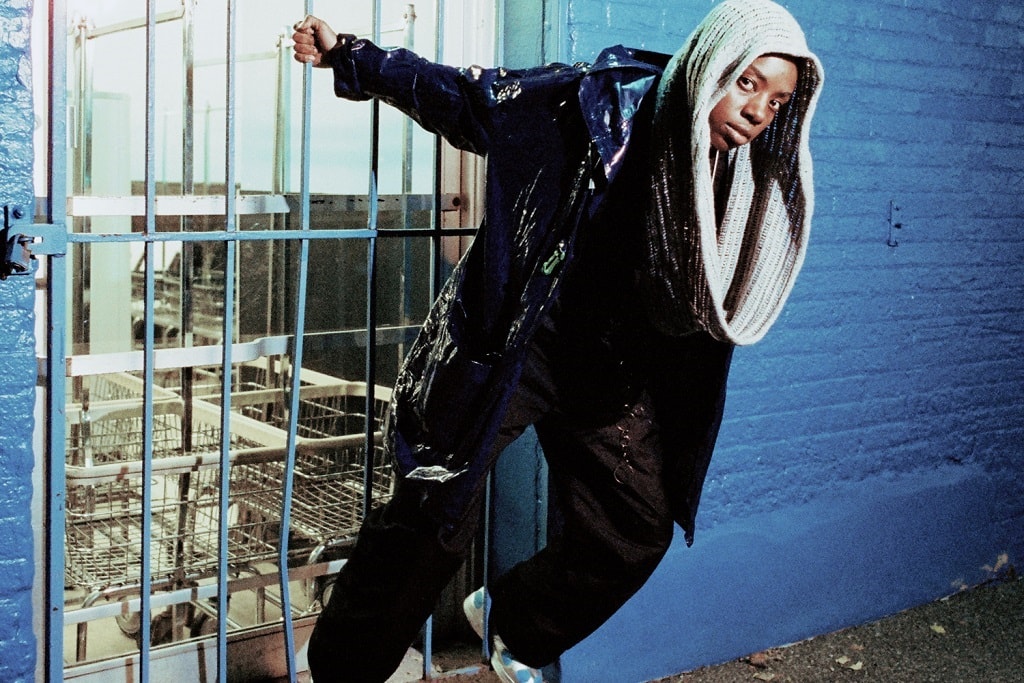 Braden Lee
Dua Saleh decides to give their debut single "Warm Pants" the visual treatment for their first-ever music video. Notably, Dua Saleh's "Warm Pants" video was put together by director, editor and DP Braden Lee.
"'Warm Pants' is a story about searching for warmth after being cast into the frigid terrain of heartbreak," Dua Saleh shares in an official statement. "In the video, I shift between running across a frozen lake and moving through a sundial, fashioned from tall pillars of ice. The frozen lake signifies the expansive reach of this love story. The pillars represent a state of limbo. I feel trapped in time repeating the same cycles and collapsing into a state of agony."
Cinco – "What It Is"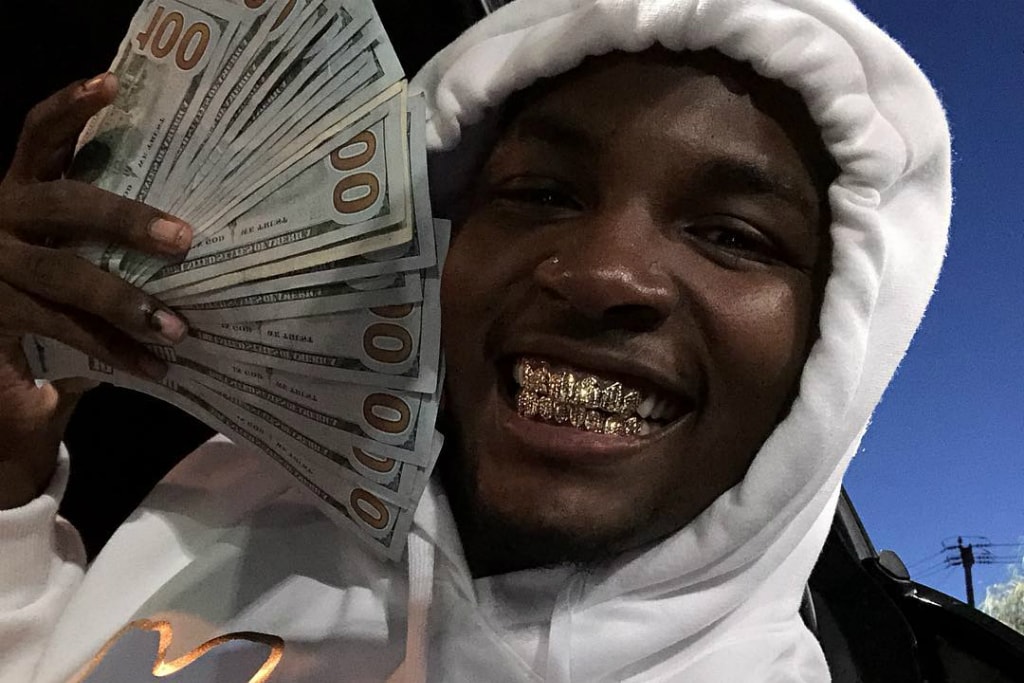 Cinco/BGM
More new heat from one of Long Beach's most talented young up-and-comers. Linking up with Davpolo Visuals, Cinco serves up a new single and visual, "What It Is." when it comes to piling up stacks of cash like Mother Nature builds mountains, talking shit while flashing the most arrogant of smiles and hanging out the window of a luxury SUV as his guns bust, Cinco is the greatest rap-villain since The Stink Team first started to change the sounds and sights of West Coast rap.
TC4 & MemoTheMafioso- "Gotta Get It"
@JewopTheTruth
When it comes to the current West Coast rap landscape, MemoTheMafioso is tied with O'Way for San Diego's No. 1 spot. Continuing his reign, Memo joins forces with TC4 for a collaborative single known as "Gotta Get It." Debuted via its official music video, "Gotta Get It" comes to us courtesy of a @SnookLuve-directed visual. Notably, the song also serves as the lead single for TC4'S upcoming Speaking On My Name project. MemoTheMafioso is also planning on unleashing a series of hard-hitting, incredibly-impressive singles in the coming months, so expect him to go toe-to-toe with his state's stars in the very near future.
SAFE & Playboi Carti – "Paid In Full"
FreD Focus
For his latest major, talented Toronto artist SAFE enlists Playboi Carti for "Paid In Full." Along with this new release, SAFE also made an appearance on Khalid's newly-released album Free Spirit.
Anderson .Paak & Smokey Robinson – "Make It Better"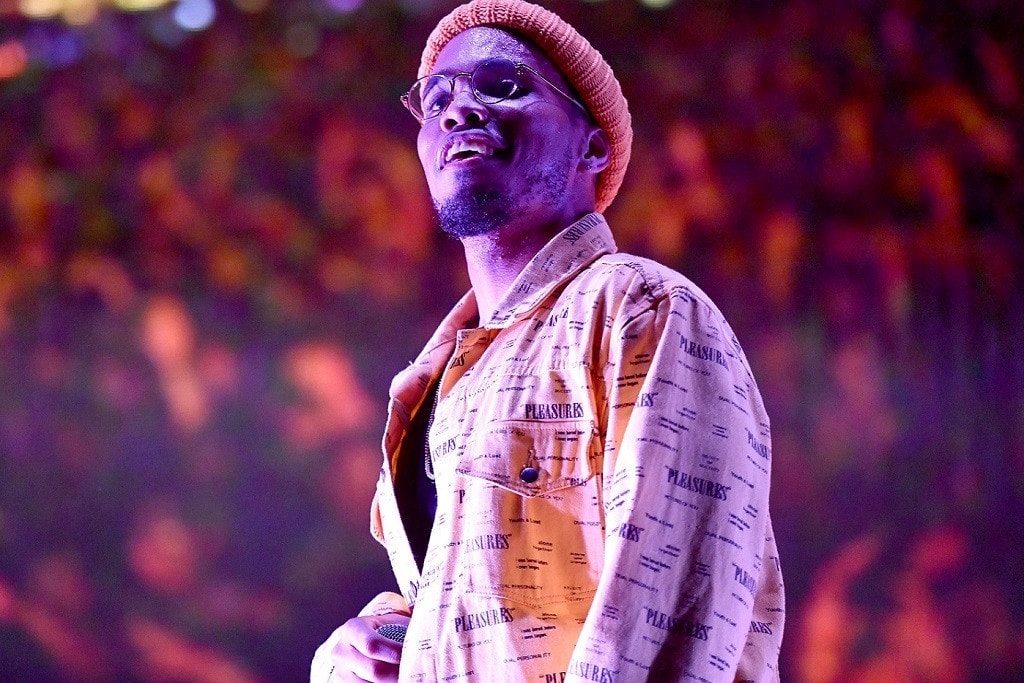 Scott Dudelson
Anderson .Paak teams up with Smokey Robinson for "Make It Better," the latest single released in support of the California crooner's upcoming Ventura LP. The song is released alongside its official music video, which was directed by Andy Hines.
"He's still got it," Anderson .Paak says of legendary "Make It Better" collaborator, sharing his thoughts on Smokey Robinson for an interview with Beats 1. "He came through. He said, 'You gotta make it nice, baby. You gotta say something sweet to her, baby. If you want her to fall in love, you gotta make love to her with your words, man.' I was like, 'Smokey, this is what I have.' You know. My original was like, 'It's easier to run away than to eat what's on your f*cking plate,' and he was like, 'No baby. What in the hell? No, no.' And then he came back. He said, 'Burn me a disc, one with the instrumental, one with the lyrics. I'ma come back. I'ma have it ready for you.' Came back, 'It's easier to run away than to look at what would make you stay.' I was like, 'Goddammit, Smokey!' Yeah yeah. It was great, man. It was a beautiful collaboration."
Click here to view full gallery at HYPEBEAST