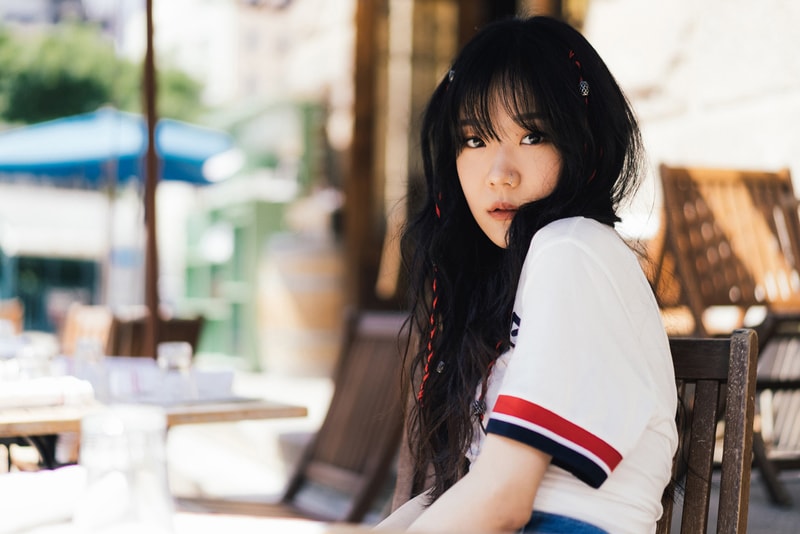 Previously, we declared new releases from Travis Scott, Lil Uzi Vert, ScHoolboy Q, Lil Peep, Sauce Walka and more to be the Best New Tracks of that week. Now, we're spotlighting new projects, videos and records from KATIE, Modest Mouse, The O'Jays, Leven Kali and BlumBros. You can check out our Best New Tracks roundup for this week below.
KATIE – "Remember" Featuring Ty Dolla $ign
MODULAR RECORDINGS/ISLAND RECORDS AUSTRALIA
"Remember" is produced by KEPLER and is a cut off KATIE's upcoming project, LOG. The remix of the track features a guest feature from Ty Dolla $ign. The video was creatively directed by AXIS' founder SINXITY and pays homage to iconic pop cultural imageries and featured guest appearances from 40 influentials representing Seoul, including rappers C Jaam, Ja Mezz, Bill Stax, Sik-K, Justhis, Los, among others, to create KATIE's alternative universe.
Modest Mouse – "I'm Still Here"
James Joiner
Modest Mouse release "I'm Still Here," their second song off their exclusive run of 7"'s. The band previously released their first new music in over four years with the fuzz-punk A-side "Poison The Well." The band will also be going on tour with The Black Keys this Fall.
The O'Jays – The Last Word
DENISE TRUSCELLO
Rock & Roll Hall of Fame inductees, The O'Jays (Eddie Levert Sr., Walter Williams Sr. and Eric Nolan Grant), take on the Trump administration and social injustice with a message of love on their new album, The Last Word. It's the group's final studio album and their first in almost 20 years. The Last Word was produced by the Grammy-nominated producers Steve Greenberg, Mike Mangini and R&B legend Betty Wright
"I look at what is going on in the world and not much seems to have changed from when we first started doing this," said Eddie Levert. "We are still dealing with the same issues. On this album we addressed those issues as well as the intolerance we see coming out of the Trump Administration on a daily basis. We also offer a solution. That solution is to combat hatred with love and acceptance."
Leven Kali – "Do U Wrong" featuring Syd
MODULAR RECORDINGS/ISLAND RECORDS AUSTRALIA
Los Angeles based singer/songwriter/producer, Leven Kali, shares the video for his newest single "Do U Wrong" featuring Syd of The Internet. The record was originally released in last January on Leven's own Palm Studios and Interscope Records.
BlumBros – "LS6"
Payday Records
Philly born & raised brother rap duo, BlumBros, release their autobiographical track "LS6" off of their upcoming debut EP Thank Da Jects, which is entirely produced by MAKJ.
"Nobody from our neighborhood has ever been on a plane really," they stated. "So, when we recorded this EP, we made history just traveling to LA to record with a hot DJ/producer like MAKJ. We come from two different places but made a crazy project. No matter where you are from, music can bring everybody together and that's what we want to do."
Click here to view full gallery at HYPEBEAST