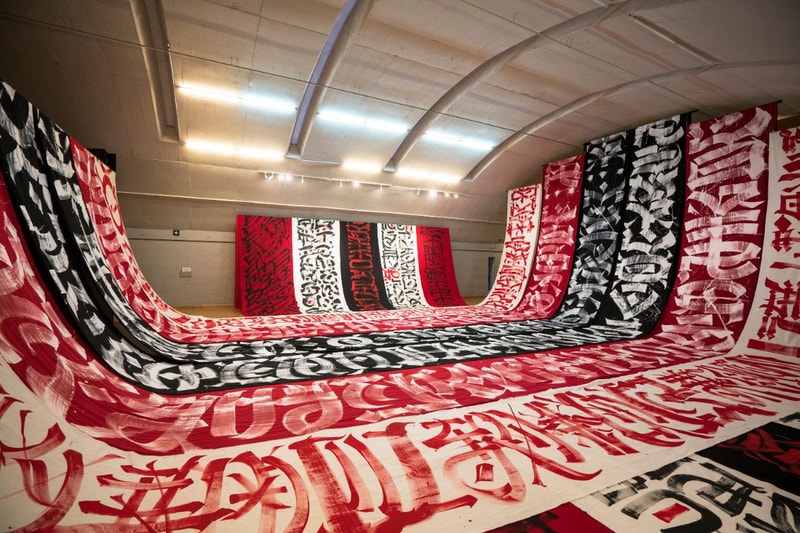 Mexican visual artist Said Dokins is the subject of an immense exhibition taking place at the historic Arts Center of San Luis Potosî in Mexico. Dokins is considered to be one of the leading international artists specializing in urban calligraphy. His latest presentation entitled "Runaway Writings" (Escrituras en fuga) features archival and unseen artworks spanning works on paper, on canvas, installations, video, light, and photography. The hosting establishment itself was a jail and internment center that operated in the 19th century until the local government repurposed the immense facility into an arts institution while preserving its age-old architectural spaces. Altogether, the exhibition spotlights 22-years of creative works by Dokins.
"'Runaway Writings' displays an unseen artwork panorama of an artist considered one of the most important exponents of contemporary urban calligraphy worldwide. The show is organized in three sections which, according to the curator, Claudia de la Garza, follow questions that Dokins has drawn up through the years, intertwining a repertoire of images, objects, and gestures, where words become meeting points, places of conflict or opportunities of creating community," said the institution in a statement.
"Runaway Writings" is on view until September 1. Visit CEART San Luis' website for further details.
For more dynamic artworks, take a look at Crystal Wagner's 'Ignis Fatuus' installation mounted on a medieval castle in France.
Arts Center of San Luis Potosí
Calz de Guadalupe 705
San Juan de Guadalupe, Julian Carrillo
San Luis, S.L.P. 78340
Mexico
Click here to view full gallery at HYPEBEAST