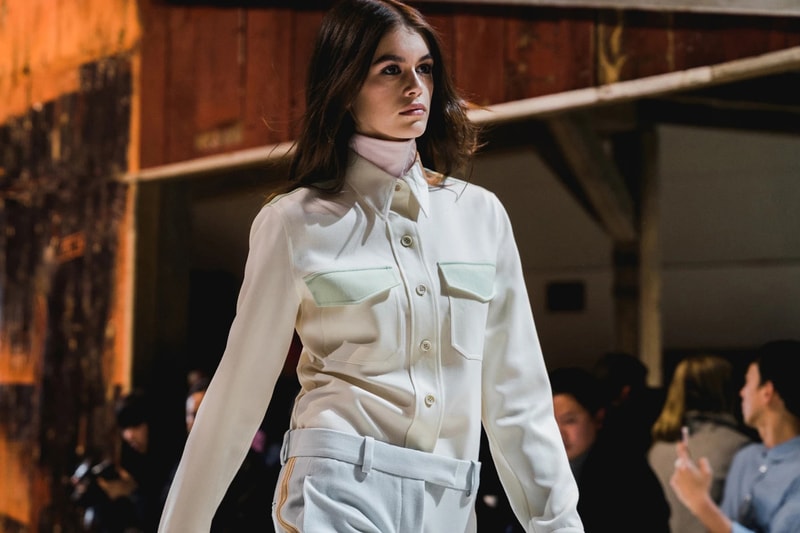 Months after Raf Simons went public with his departure from Calvin Klein, the fashion house has announced it will be shuttering its entire runway collection. According to Page Six Style, the elimination of the offshoot titled CALVIN KLEIN 205W39NYC which Simons launched means a number of staffers "who worked in that division" will be dismissed. At the moment the fashion house is working on closing its Milan office.
Earlier this year in January, a previous report released by Calvin Klein broke down that the company would relaunch under a new name with a new creative direction. That same month WWD reported that only 100 employees would lose their jobs, but this may not be the case as the company shifts its plans.
In case you need a refresher, last November the brand's parent company PVH expressed frustration with the direction of the brand under Simons. In an official statement reported by The Fashion Law, Emanuel Chirico, CEO of PVH declared:
"We are disappointed by the lack of return on our investments in our Calvin Klein 205W39NYC halo business."
Last Christmas news broke that Simons would be leaving his role at the company as chief creative officer after holding the post for a bit under three years. Ahead of his role at Calvin Klein, Raf held a role at Christian Dior for roughly two years.
Stay tuned here as more news emerges.
Click here to view full gallery at HYPEBAE