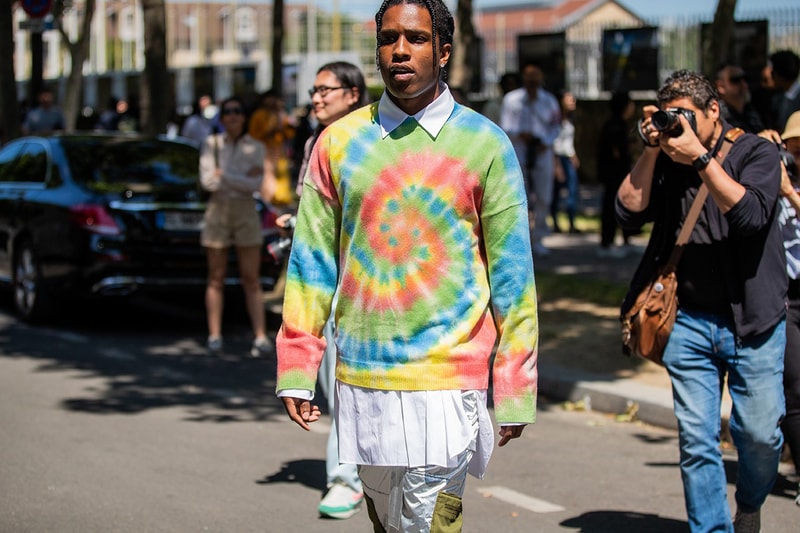 A$AP Rocky has appeared in court on the third and final day addressing his assault charge in Sweden that took place last month. The court heard from Rocky's bodyguard today, who testified and reiterated a number of points that Rocky had brought up in court yesterday during his cross-examination alongside assault accuser Mustafa Jafari.
The court also heard from the man who was with Jafari when the incident occurred. The witness told the court that he saw Rocky throw his friend and said that he was not under the belief that Rocky and his friends were afraid. After much deliberation, a psychologist was brought into the courtroom who had assessed the man, saying that the witness was afraid, could not sleep at night and lacked concentration as a result of the incident.
Rocky's bodyguard took to the stand, later on, explaining just as Rocky did that they were out looking at the local architecture. On the day in question, the bodyguard had flipped his A$AP Rocky T-shirt inside-out to avoid drawing attention to the group. The bodyguard addressed the courtroom and told his account — one similar to Rocky's — of how the accuser was acting, describing his eyes as "glossy."
He says he was approached and when the alleged victim started speaking to him, he says he knew something wasn't right. He says as a bodyguard he is able to pick up when people aren't acting right. He says the man's eyes were glossy. #ASAPRocky

— Larissa Kennelly (@LarissaKennelly) August 2, 2019
He says in the states when someone approaches you for 2nd time its harassment+you're allowed to protect yourself. He says the alleged victim came back again+ now the alleged victim was really harassing them. He said he secured Rocky+ started walking man away with body #ASAPRocky

— Larissa Kennelly (@LarissaKennelly) August 2, 2019
He continued to call Jafari "hostile" and recounted the closed-fisted punch that did not land and being assaulted with headphones. He thanked the judge when he finished addressing the court and added that Rocky is a "kindhearted man."
He is asked if that follows protocol for Rocky to step in to defend him. He says it does – that Rocky had his back in the same way he has Rocky's. Being asked now why he returned to fight to break it up. He says he did so because it wasn't what they were there for. #ASAPRocky

— Larissa Kennelly (@LarissaKennelly) August 2, 2019
Rocky, who appeared in a suit today, also told the court that he would do charity volunteer work or to meet with Swedish artists while waiting for the verdict.
The prosecution wrapped up today's court hearing by insisting that an "excess" of force was used by Rocky's team of five against the Mustafa Jafari and his friend. They have asked for a sixth-month jail sentence for Rocky and his co-defendants.
In case you missed it, here is the 552-page preliminary investigation from the Prosecution District of Stockholm addressing the Rocky case.
Prosecutor summing up his case against Rocky and his two co-defendants: "You may have thoughts and opinions about the fact the [plaintiff] doesn't stop [bothering them]," he says, but "all three were attacking the plaintiff on the ground…They must take responsibility."

— Alex Marshall (@alexmarshall81) August 2, 2019
Click here to view full gallery at HYPEBEAST