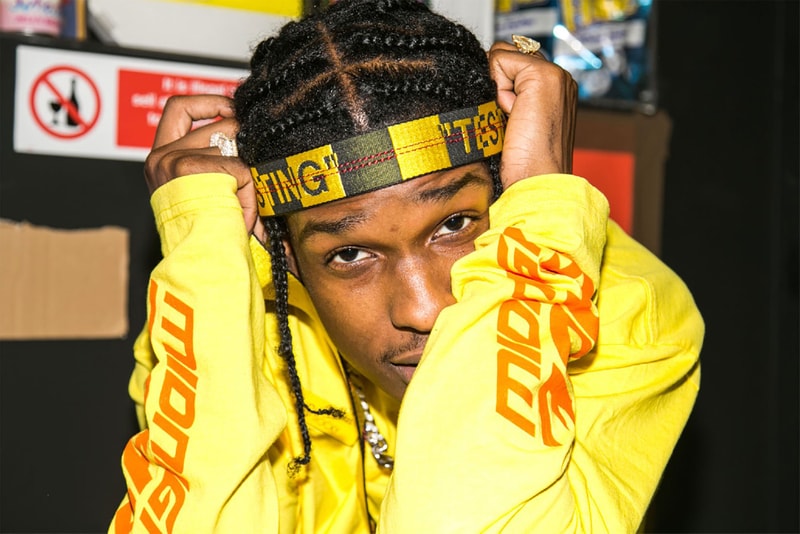 After being formally charged with assault following an investigation by the Swedish police, A$AP Rocky's trial has officially begun. According to The Hollywood Reporter, "the rapper entered a not guilty plea." His lawyer stated that he acted in self-defense during the incident.
A$AP Rocky's alleged victim is seeking roughly $15,000 USD — 139,700 Swedish Krona in damages. Reportedly, outside the courtroom is in chaos as there has been a press pass shortage. Additionally, "lawyers for both sides were in court Tuesday to present their narrative of what happened on the night of June 30," and "testimonies are expected to take place on Tuesday."
One defense attorney is arguing that testimony "from both witnesses" could be enough evidence to change the course of the proceedings, per HYPEBEAST. Regional journalist Markus Karlsson has also shared a recording from inside the court room in which the prosecutor can be heard presenting his case. Rocky's team "has argued that the rapper threw the plaintiff to the ground out of self-defense." Currently, there's a large dispute whether the plaintiff was attacked with an alleged broken bottle.
According to ABC News' Sabina Ghebremedhin, a photograph of the broken bottle was shown, but the prosecutor confirmed that the DNA on it did not match Rocky or his co-defendants.
Following Rocky's arrest earlier this month, the Swedish police have released more than 500 documents of its preliminary investigation, according to The Hollywood Reporter. Reuters reports that the document features SMS messages among A$AP Rocky's team, details of his interrogation and images of injuries that the Swedish board of forensic medicine believe to be casued by "objects such as broken glass or the like." Donald Trump recently spoke to the Swedish Prime Minister about the case, one A$AP Rocky fan was also arrested for threatening to bomb the Swedish embassy recently.
The ASAP Rocky court drawing for you (he's in green, his mum in the middle) pic.twitter.com/qA6WnoSuKn

— Alex Marshall (@alexmarshall81) July 30, 2019
Click here to view full gallery at HYPEBAE