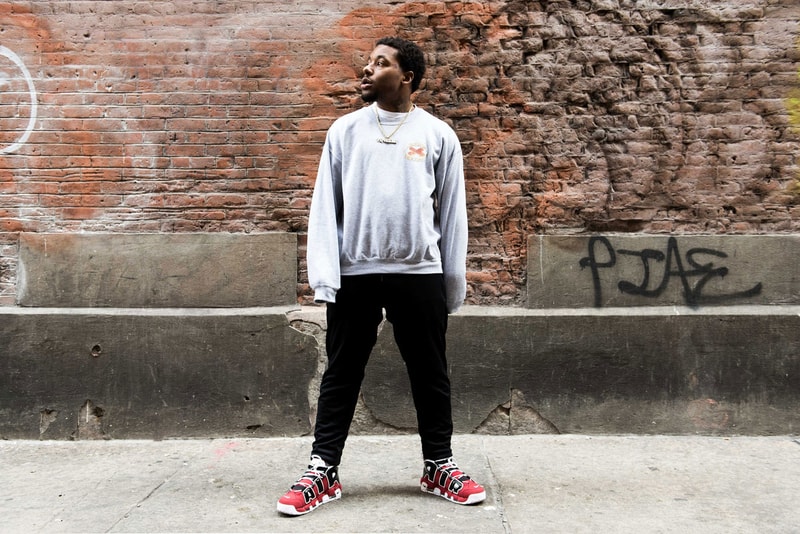 A few months after his Yams Day 2019 performance, A$AP Ant delivers a new EP, Addie Izzo. A$AP Ant's second solo project of 2019, Addie Izzo serves as the follow-up to his February full-length Addie Pitino and his 2018 mixtape The Interlude, which initially received release last October. Notably, A$AP Ant's Addie Izzo EP is made up of five new tracks, including collaborations with Soduh, Baby 9eno, Lil 2dow, LuLu P and Rudy Cash and beats cooked up by Spark Heem and Lord Fubu. Although he didn't launch a formal press run or traditional rollout for his latest project, Ant has definitely garnered plenty of attention in recent months thanks to the release of high-profile singles like the Offset-, Murda Beatz- and Hoodrich Pablo Juan-assisted "Testarossa."
"Even tho we ain't make to the national championship we in the history books forever due to the fact we knocked out the #1 team in the nation" A$AP Ant shared on Instagram, presenting a statement on the Addie Izzo EP and its sports-influenced cover-art from Gallery Provence. "Addie Izzo. Bitch we goin to the final four … Thank you @wakaflocka for inspiring wayyy back in day. @_kouswrld first person high school wit the new flocka tapes in da white honda coupe." Now fully focused on being a solo artist, Ant continues to strengthen his presence in the rap game with releases like Addie Izzo.
You can stream A$AP Ant's new Addie Izzo EP below.
For more, check out A$AP Ant, A$AP Twelvyy, Dash and K$upreme's "Metal Slug" collaboration from September of last year.
Click here to view full gallery at HYPEBEAST