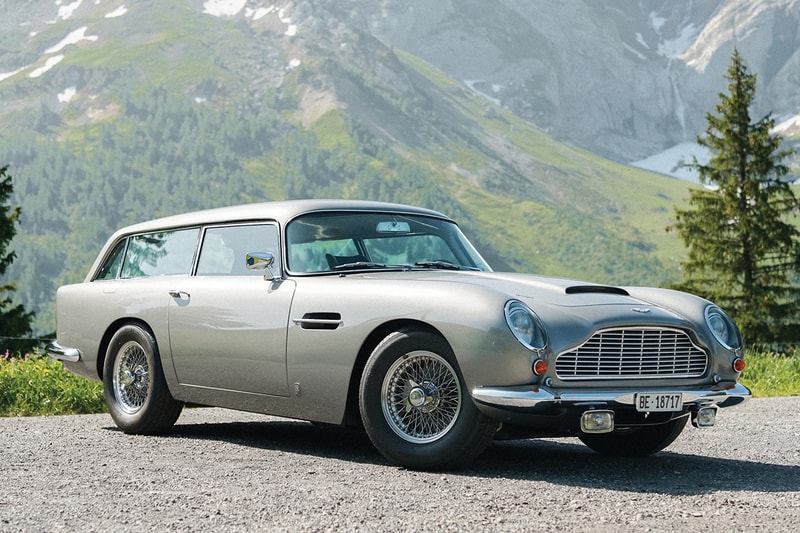 One of the rarest variants of the Aston Martin DB5 ever made is currently up for auction. The DB5 is best known as the original James Bond car but this upgraded model, named DB5/2273/L, is the result of a massive structural overhaul made by former Aston Marin owner David Brown.
Brown's frustrations with the DB5's small luggage compartment, as well as his dog chewing up the leather seats resulted in a conversion into a shooting brake chassis by Radford Shooting Brakes. Shooting brakes are an ultimate storage trick for sports cars, as they maintain the car's sleek shape while adding extra room for belongings. However, the process was rather expensive and involved rebuilding most of the car, so only 12 factory models of the DB5/2273/L were ever produced. Lastly, of these 12 models only four are left-handed, including the one currently up for auction.
This particular DB5/2273/L has remained in Switzerland its entire life, having had only three private owners. In 2009, the car underwent its most recent full body and chassis restoration where it was repainted in its original silver hue and given contrasting deep blue carpets.
The DB5/2273/L is currently being held for auction on RM Sotheby's site and is expected to go for up to $1.4 million USD.
In other automotive news, Puritalia will present the Berlinetta for the first time in the UK next month at Salon Privé.
Click here to view full gallery at HYPEBEAST