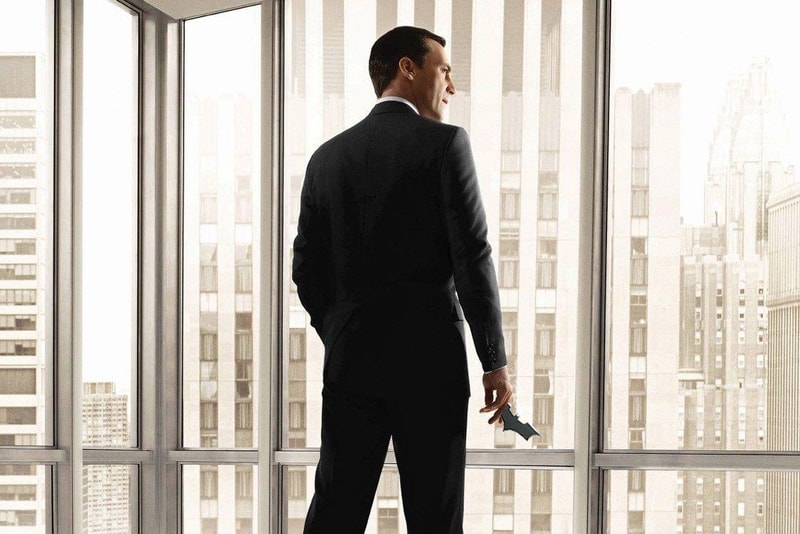 Ben Affleck is officially hanging it up as Batman with a new, younger actor taking on the role of Bruce Wayne in a standalone film directed by Matt Reeves. In a recent interview, Reeves revealed he wanted to portray the detective aspect of Batman more commonly seen in the comics.
He also stated the film will showcase the vigilante's rogue gallery, meaning there will be a focus on more than a couple of villains as seen in previous Batman movies. With The Batman slated for a June 25, 2021 release, we at HYPEBEAST have curated a top 6 actors list of who we'd like to see don the cape and cowl as a younger, wiser Caped Crusader.
Excited for #TheBatman in Summer 2021 and to see @MattReevesLA visions come to life. https://t.co/GNgyJroMIO

— Ben Affleck (@BenAffleck) January 31, 2019
Penn Badgley
Gilbert Carrasquillo/FilmMagic
Coming off his breakout role as an obsessive boyfriend in Netflix/Lifetime's You, Badgley portrayed himself as someone able to play a brilliant, yet ultimately unhinged character with attributes that make him reluctantly likable. Batman has been described as equally insane as the same people he attacks and throws in Arkham Asylum and an admittedly hard guy to get next to emotionally. But he's also one of the most brilliant minds in DC Comics, and since Reeves is looking to portray The World's Greatest Detective, you need someone to embody these characteristics.
Joseph Gordon-Levitt
Jason LaVeris/FilmMagic
In an alternate universe, our current string of DC movies would've springboarded off of the ending of Dark Knight Rises instead of Man of Steel and we'd have an already established Batman in Joseph Gordon-Levitt alongside an entirely different construct of the Worlds of DC. At the time, nobody said Batman had to be Bruce Wayne. JGL is already a huge fan of comics. He also still has his signature young-looking face. Having him in Matt Reeves' Batman would right a wrong made in the past that could course correct this universe of films moving forward.
Jake Gyllenhaal
GABRIEL OLSEN/STRINGER/GETTY
Gyllenhaal is on everyone's list of actors who could replace Affleck as Batman, and for good reason. He's got roughly the same look Christain Bale had during his tenure as The Caped Crusader. He has the means to go dark, as seen in Nightcrawler, and with some physical training, could attain the jacked body necessary to wear the rubbery Batsuit. It also appears his name has been floating around this Matt Reeves project for a while now. Maybe after Spider-Man: Far From Home we'll see him go from villain to hero.
Jon Hamm
Jason LaVeris/FilmMagic
Yes, we referenced Hamm when we chose him as a potential Superman. Yes, Matt Reeves is looking to portray a younger Bruce Wayne. And of course, Hamm and Affleck are roughly around the same age. He'd still be the perfect man to get his own standalone Batman film. He has the playboy charm needed for Bruce and the physical build to play The Dark Knight. Despite being the same age, Hamm could pull off a 30-something-year-old better than Affleck could. He's a huge fan of comics and is still clamoring to fulfill the role if the script is right.
Mahershala Ali
Lars Niki/Getty Images for The Academy Of Motion Picture Arts & Sciences
Mahershala Ali has shown a vested interest in the superhero genre. Outside of his time as Cottonmouth on Luke Cage, he's also voiced the likes of Aaron Davis from Spider-Man: Into The Spider-Verse. It would be engrossing to see a Batman story told through the lens of an African-American, or any diverse background for that matter. All he needs is some of that True Detective de-aging technology to completely capture Matt Reeve's vision of a young Bruce Wayne.
Armie Hammer
Lars Niki/Getty Images for the Academy Of Motion Pictures Arts & Sciences
In another alternate universe, we would've gotten Armie Hammer as Bats in George Miller's lost Justice League movie that was supposed to release in 2009. Alas, things broke down and we never got it. With his amazing acting chops, Hammer has the opportunity to portray the iciness and detachment that comes with Bruce Wayne, as it's often noted that his mask is that of Bruce Wayne with his true nature surfacing as Batman himself. He also has the Wayne look, with his blue eyes and physical prowess. Another popular choice to take on the cape and cowl from diehard fans, and it's easy to see why.
Click here to view full gallery at HYPEBEAST
Source: HYPEBEAST