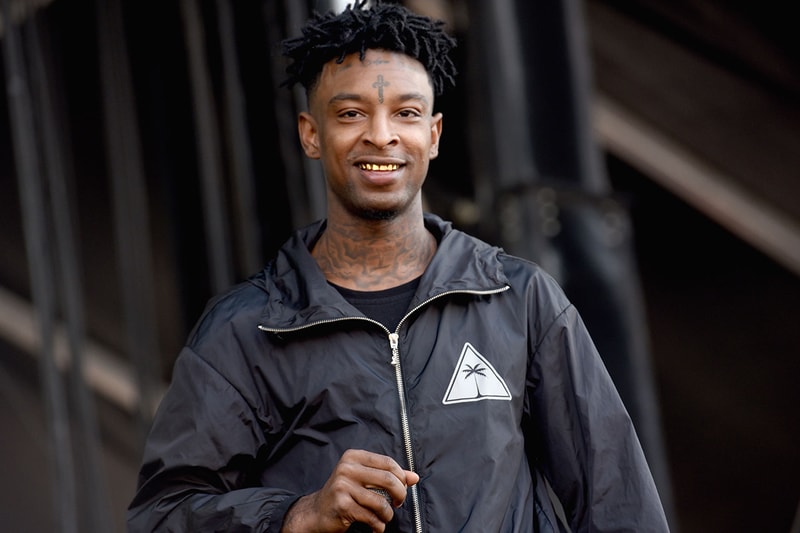 As TMZ reports, 21 Savage has been freed after paying bond. Though the rapper is still scheduled for an upcoming deportation hearing, 21 Savage is no longer in U.S. Immigration and Customs Enforcement (ICE) lockup following his arrest on Superbowl Sunday.
21's legal team, Charles H. Kuck, Dina LaPolt and Alex Spiro, the latter a lawyer hired by JAY-Z, delivered a statement to TMZ:
"21 Savage asked us to send a special message to his fans and supporters — he says that while he wasn't present at the Grammy Awards, he was there in spirit and is grateful for the support from around the world and is more than ever, ready to be with his loved ones and continue making music that brings people together. He will not forget this ordeal or any of the other fathers, sons, family members, and faceless people, he was locked up with or that remain unjustly incarcerated across the country. And he asks for your hearts and minds to be with them."
Though the release is a win for 21's team, TMZ rightly notes that it's unclear as to why ICE held the musician for so long; 21 should have been allowed to pay bond the day of arrest. Regardless, the rapper's lawyers report that he has been granted an expedited hearing, so it shouldn't be long before 21 stands trial. Stay tuned for updates.
Prior to his arrest, the "Bank Account" rapper had applied for a U-Visa, intended for nonimmigrants who are victims of crime and willing to aid law enforcement in prosecution or investigation.
Most recently, 21's manager opened up about the lack of attention 21 received at the Grammys.
Click here to view full gallery at HYPEBEAST
Source: HYPEBEAST