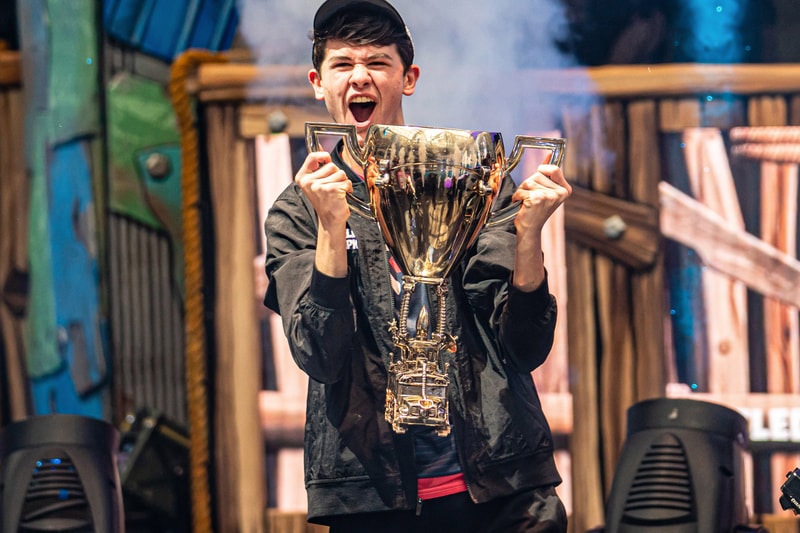 This past weekend Epic Games held the first iteration of the Fortnite World Cup at New York City's Arthur Ashe Stadium, a group of elite players tested their skills after a series of qualifiers held on dedicated servers. Players from around the world went head to head to cement themselves at the inaugural championship event and get a piece of the monumental $30 million USD prize pool.
Undoubtedly, 16-year-old North America East player Kyle "Bugha" Giersdorf was the biggest star of the 2019 Fortnite World Cup, winning the Solo Finals and taking home $3 million USD. Bugha showed off his supremacy with an aggressive first game win and keeping his top spot with a 15 point lead going into game 6 and 18 eliminations. Fellow NA East player Psalm placed second ($1.8 million USD) and NA West player EpikWhale came in third ($1.2 million USD). Duo Nyhrox and Aqua bested 50 teams from across North America East, West, Europe, Asia, Oceania, and Brazil to take home the Duos Final trophy and a shared $3 million USD prize.
Earlier at the 2019 Fortnite World Cup, Fish Fam Cizzorz, Tyler, Zand and Suezhoo took home the $1,345,000 USD prize pool after a series of tense games in the Creative Finals. While Airwaks and RL GRIME won the Pro-Am tournament donating their $1 million USD prize to the American Civil Liberties Union and the World Wildlife Fund.
Catch Bugha lifting his solo finals trophy at the first-ever Fortnite World Cup below.
For more gaming news, the next cover stars of FIFA 20 have officially been announced.
Congratulations @bugha! pic.twitter.com/nchRlL3wUC

— Fortnite Competitive (@FNCompetitive) July 28, 2019
Congrats to all of our winners this weekend at the #FortniteWorldCup Finals

Solo Champion: @bugha
Duos Champions: @nyhrox @aquaa
ProAM: @Airwaks @RLGRIME
Creative: #FishFam @cizzorz @hiimtylerh @suezhoo @zandOfficial pic.twitter.com/ilBs7RTeTv

— Fortnite (@FortniteGame) July 28, 2019
Click here to view full gallery at HYPEBEAST