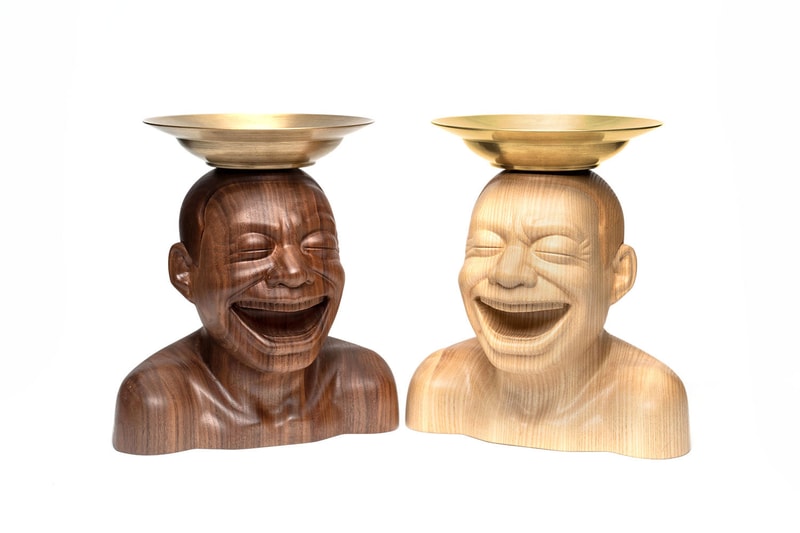 Chinese contemporary artist Yue Minjun, known for his signature "laughing face" artwork, has teamed up with AllRightsReserved to produce his first-ever wooden sculpture.
Inspired by Karl Marx's "Surplus value" critique, the sculpture is a "Laughing Face" bust (available in brown or beige) which sees a copper dish affixed to the top of the head. Each wooden collectible is numbered and signed by the artist and limited to 75 pieces per color.
Art collectors interested can find it releasing over at DING DONG Takuhaibin on May 8 for a price of $8,000 USD.
For more art news, Daido Moriyama's radical photography techniques are spotlighted in the new book.
Click here to view full gallery at HYPEBEAST