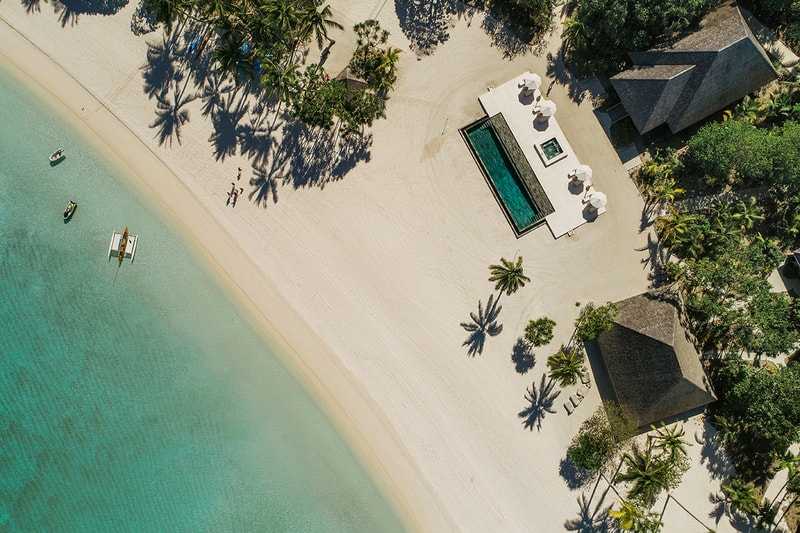 You can now rent a private island in French Polynesia for $1m USD a week via Airbnb's latest service, Luxe. The Nukutepipi island is curated by Guy Laliberte, founder of Cirque du Soleil and Lune Rouge, and can be rented out by you and up to 51 other friends for the ultimate luxury experience.
Airbnb Luxe is the latest in elevated experiences provided by the home rental company and joins its other recent venture, Airbnb Adventures. Whether you wanted to rent an entire island — which comes with its own chef, captain, activity coordinators, doctor, massage therapist and more — or stay in the beachfront Jamaican villa in which Ian Fleming wrote a number of his James Bond novels, Airbnb Luxe is all about offering guests the chance to stay in some of the world's most extravagant homes.
The new service was launched by Airbnb on June 25 and saw 2,000 new homes join the platform. Each property had to go under the scrutiny of over 300 checkpoints, assessing the homes' design and functions. The Airbnb Luxe package also comes with a "trip designer," who will help organize your travels to make sure everything from check-ins to childcare runs smoothly.
Not all listings have astronomical price points either. For approximately $2,500 USD per night, guests can stay in an eco-friendly home on Lake Wanaka in New Zealand. Brian Chesky, Airbnb Co-Founder, CEO and Head of Community said in a press release, "Today's luxury traveler is craving more than just high-end accommodations; they seek transformation and experiences that leave them feeling more connected to each other and to their destination."
If you're looking to travel in style, then check out the HYPEBEAST roundup of the best travel skincare products to take on your next vacation.
Click here to view full gallery at HYPEBEAST