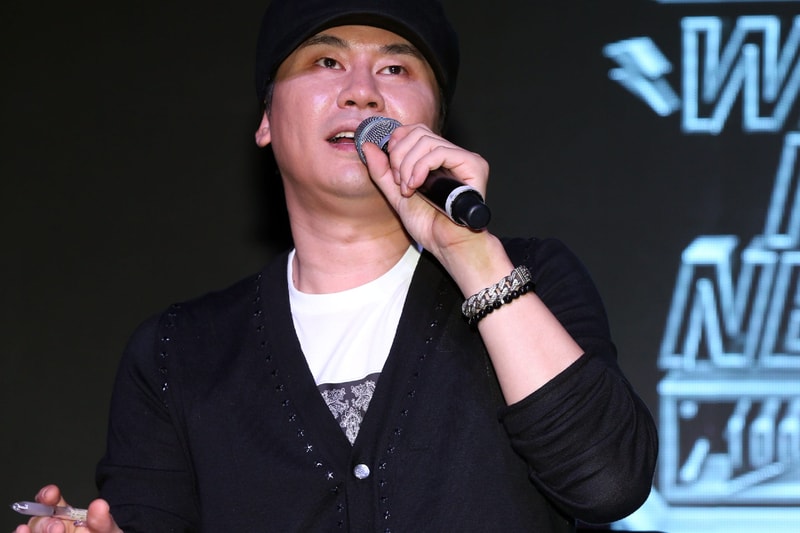 YG Entertainment founder Yang Hyun-suk announces today (June 14) that he will be stepping down from playing any role in the company. The shocking move comes after a series of high-profile legal scandals surrounding the company and its artists. Yang released a statement through YG Entertainment's website that shares his thoughts on the situations.
"I've dedicated the past 23 years of my life to YG Entertainment. It brought me great happiness to support the best music and the best artists," it read. "I thought of it as the only thing I could offer fans and society."
He added, "However, from today I will step away from all of my roles and work at YG. I sincerely hope that there will not be any further damage to my beloved celebrities under YG, and to the loving fans, because of me."
If you remember, former YG star Seungri (Lee Seung-hyun) of BIGBANG left the group and retired from the entertainment industry because police were investigating a huge scandal involving sex tapes, prostitutes, and allegedly a secret group chat where police officers were members of. This incident put a spotlight on the company's practices and opened up a tax evasion probe in March.
Last month, reports surfaced that Yang allegedly solicited prostitution for business partners in the past. YG has denied the claims. Hours after Yang's departure, his younger brother, Yang Min-suk, also reportedly stepped down from his role as CEO of YG Entertainment.
YG was founded in 1996 and launched and managed the careers of many of K-pop's biggest stars over the last two decades, including BLACKPINK, BIGBANG, 2NE1, and Psy. Read the rest of the report.
Click here to view full gallery at HYPEBEAST