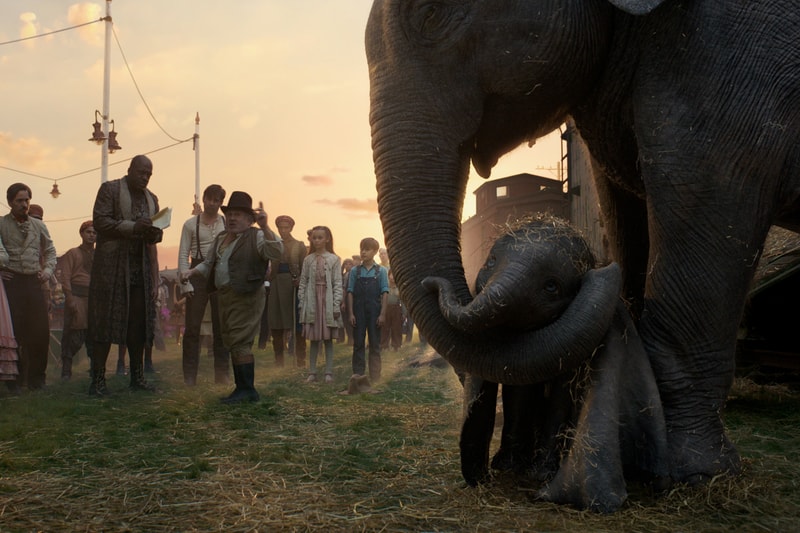 This weekend Disney's Dumbo reboot splashed into theaters following the release of a graphic-filled Coach collection which featured handbags, accessories and more. The film, which was directed by Tim Burton, who is known for creating dark, imaginative worlds such as Beetlejuice, Edward Scissorhands and Alice in Wonderland. The original movie hit theaters in 1941, among millennials who grew up in the '90s. To them the animation is what makes it a classic, but Disney has been toying with a rollout of live movies including Aladdin and Lion King.
The Dumbo live-action remake raked in in $45 million USD in ticket sales in the United States, as reported by The New York Times. Despite it becoming the number one film this weekend, it was still met with criticism from The Verge and NPR for being unmemorable. The feature which runs for almost two hours stars emerging actress Nico Parker, alongside Finley Hobbins, Eva Green, Danny DeVito and Colin Farrell. Both aforementioned publications, shared that the CGI universe Burton created wasn't executed well and when paired with the key actors and actresses, it came across as strange.
Recently we asked our readers on our Instagram Stories if the 2019 movie lived up the original. Keep reading below for the best responses we received.
1. "I know that this is like a fairytale, but when I see [a] small elephant in a circus, it makes me sad. That's why I'll never watch both movies." –@zhama_b

2. "Disney really loves CGI as of late. I don't love. I don't." –@raheem.ah

3."Never watched the original but this one def made me want to! Tim Burton is a genius!" –@milliahnbeets

4. "Dumbo with the droopy clown makeup, I got nightmares." –@kmithiborwala

5. "Yes! The soundtrack was the best I've ever heard." –@kimmy_fivek

6. "No. Clearly nothing will live up to its original. The animations were absolutely terrifying. It was a little too realistic in my opinion. But to each their own :-)." –@daniellechon

7. "No, because there was no miceeeeeeee and more things but it was cute tho." –@danielle__tapia
Click here to view full gallery at HYPEBAE