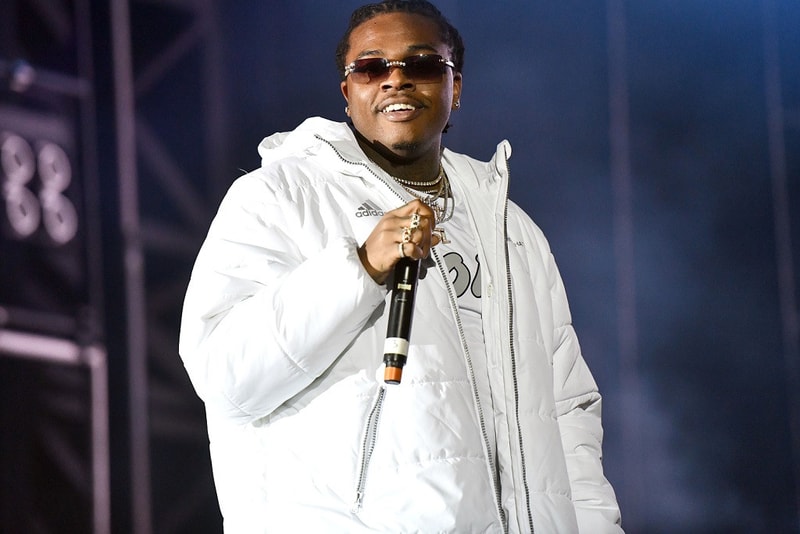 To celebrate the recent release of his sixth studio project Drip or Drown 2, rapper Gunna has teamed up with TIDAL for a special livestream event.
Marking his first full-length project with the streaming giant, the duo broadcasted the release party live which was held in New York City. Featuring tracks off of the newly-released album, Gunna's performance also included a special appearance from Young Thug. Thug is featured on the album along with Shy Glizzy, Lil Baby and Playboi Carti.
Watch segments of the show below and head over to TIDAL for the full viewing. Drip or Drown 2 is expected to sell between 75,000 and 80,000 copies, with roughly 3,000 in pure album sales. Along with his recent show, Gunna is gearing up for a North American tour starting next month.
For more music news, James Blake wooed fans during his Terminal 5 performance.
We're live with @1GunnaGunna at the #DOD2 release show. ? Watch the livestream on TIDAL: https://t.co/nzLRmQAdRS #TIDALXGunna pic.twitter.com/WdvU4WxiOU

— TIDAL (@TIDAL) February 27, 2019
"Drip Too Hard." @1GunnaGunna https://t.co/nzLRmQAdRS #TIDALXGunna pic.twitter.com/IsQ5pwyg8R

— TIDAL (@TIDAL) February 27, 2019
Surprise appearance from @youngthug at #TIDALGunna.https://t.co/nzLRmQAdRS pic.twitter.com/zzYVUY9bNn

— TIDAL (@TIDAL) February 27, 2019
Click here to view full gallery at HYPEBEAST